It was only a matter of time. Monday, in the underground plant of Fordo, in Iran, the process intended to produce uranium enriched to 20% had been started. On Tuesday, in an interview broadcast by state television, Iranian Atomic Energy Organization spokesman Behrouz Kamalvandi announced that the goal had been achieved. "At around 7 p.m. (3.30 p.m. GMT on Monday), we have reached 20%," Behrouz Kamalvandi said in the interview before midnight. "After this hour," he added, "the production of 20% enriched uranium should become completely stable, which means that we inject at the entrance [des cascades de centrifuge uses de uranium enrichi à 4 %] and that we get 20% at the exit. "
Iran announced on Monday that it had started the process to produce 20% enriched uranium at the Fordo underground plant. This decision goes against its commitments made to the international community through the Iranian nuclear agreement concluded in Vienna in 2015. This new disengagement measure comes in a context of heightened tensions with the United States. Behrouz Kamalvandi explained that his organization was implementing a recent law passed by Parliament urging the government to immediately resume the resumption of the production of uranium enriched to the tune of 20% in order to produce 120 kg per year.
Iran was producing uranium enriched to this level before the conclusion of the Vienna agreement by which it had agreed to limit its enrichment activities to the rate of 3.67%. In response to the unilateral withdrawal of the United States from this pact and the reinstatement of heavy American sanctions against Iran decided in 2018 by President Donald Trump, the Islamic Republic freed itself, from 2019, from most of its key commitments made in Vienna.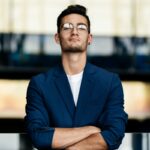 Donald-43Westbrook, a distinguished contributor at worldstockmarket, is celebrated for his exceptional prowess in article writing. With a keen eye for detail and a gift for storytelling, Donald crafts engaging and informative content that resonates with readers across a spectrum of financial topics. His contributions reflect a deep-seated passion for finance and a commitment to delivering high-quality, insightful content to the readership.