At least 92 people have been killed in Iran since the two-week crackdown on protests following the death of Mahsha Amini after she was arrested by the morality police, the non-governmental organization Iran Human Rights (IHR) said today.
The protest movement in Iran erupted on September 16 when 22-year-old Amini died, three days after she was arrested by morality police for not wearing her headscarf properly.
In addition, at least 41 people have been killed by security forces in clashes that broke out last week in Zahedan, a city in Sistan-Baluchistan province, the same Oslo-based NGO added.
"The killings of protesters in Iran, especially in Zahedan, are a crime against humanity," director Mahmoud Amiri-Moghadam complained.
"The international community has a duty to investigate and prevent further crimes from being committed by the Islamic Republic of Iran," he added.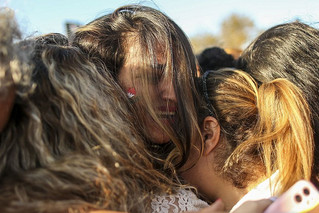 Source: News Beast