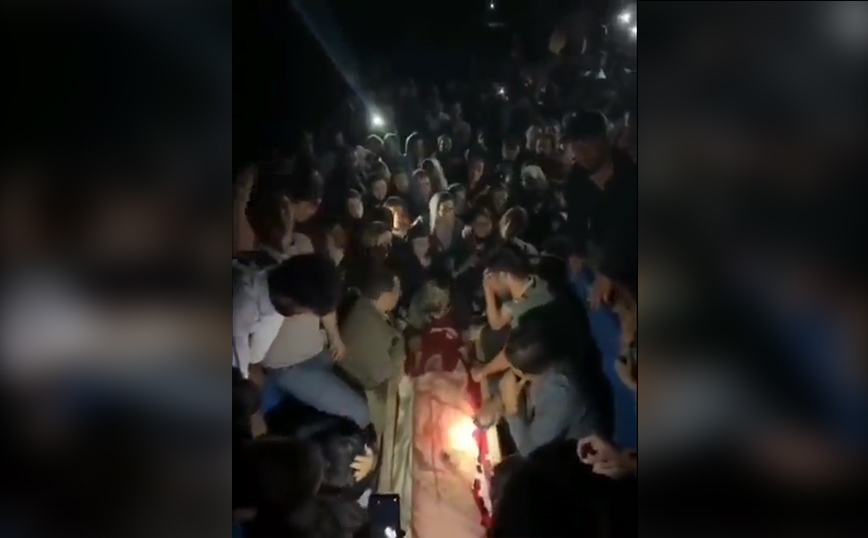 "Boiling Cauldron" it Iranwith the number of dead protesters inside it rises. It all started when men from Iran's moral police forces arrested 22-year-old Mahsha Amini of Kurdish origin on September 13 in Tehranbecause she wore her Islamic headscarf (hijab) very loosely. The 22-year-old Aminiwho hailed from Iran's western Kurdish regions, collapsed at the police station and breathed her last three days later.
Since that day, multitudes of people have come out to streets en masse and protesting. The dead since the suppression have exceeded 30, while this number is probably very small in relation to the real number, as the social media in the country they have "fallen".
The protesting women tear them apart handkerchiefs them while others throw them into the fire. Among the women there were those who chose to take off their headscarves and cut their hair public view.
In the last few hours, one has been making the rounds on the internet shocking video allegedly showing one of the victims of the bloody protests in Tehran. According to the photographer who uploaded the video, Afshin Ismaeli, it is one 16 year old girl, Amin Mahroufi. Dozens of people seem to have bent over the student's body and mourn her loss.
Source: News Beast