LAST UPDATE: 15:02
Thousands of supporters of Shiite leader Moqtada Sadr stormed Baghdad's fortified Green Zone today for the second time in a week, escalating a political standoff that has hit the country hardest.
Protesters rallied by Sadr and his socio-political Sadrist Movement tore down concrete barriers and entered the Green Zone, which houses government departments and foreign missions, before storming the Parliament building.
"We are calling for a government free from corruption… and these are the demands of the people," said one protester, who gave his name as Abu Fouad, outside the building amid crowds of protesters carrying placards with his photo. Sadr and national flags.
The scenes followed similar protests on Wednesday. At least 70 people, including protesters and police, were injured as Sadr's supporters threw stones and police fired tear gas and stun grenades, security officials and medics said. Some of the injured were seriously injured, they said.
Sadr's party came first in a general election in October, but withdrew its MPs when it failed to form a government that excluded its Shiite opponents, mainly groups backed by Iran.
Sadr followed through on threats to cause popular unrest if parliament tried to approve a government he did not like, saying that government must be free of foreign influence and the corruption that has plagued Iraq for decades.
The Sadrists chanted slogans against Sadr's political opponents who are now trying to form a government. Many headed to the country's Supreme Court, which Sadr accused of intervening to prevent him from forming a government.
Iraq remains without a president and prime minister for a record period due to the impasse.
Source: AMPE
Source: Capital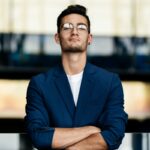 Donald-43Westbrook, a distinguished contributor at worldstockmarket, is celebrated for his exceptional prowess in article writing. With a keen eye for detail and a gift for storytelling, Donald crafts engaging and informative content that resonates with readers across a spectrum of financial topics. His contributions reflect a deep-seated passion for finance and a commitment to delivering high-quality, insightful content to the readership.