- Article Top Advertisement -
The successive wars in which it has been involved Iraq, have marred the lives of the locals. Along with the bombed buildings that were destroyed over the years, the hopes and dreams of Iraqis of all ages.
- Article Inline Advertisement 1-
Four Iraqis talk about it past them, as they remember it in the last 20 years after invasion of their country. Hanaa Edward, 77, Zulfokar Hassan, 22, and Swad al-Zawhari, 53, and Alan Zangana, 32, talk about their difficult pasts, and envision their dark futures.
"Fear leads nowhere"
At 77, the Hannah Edwarda feminist and human rights activist, is the symbol of a decades-long struggle for democracy in a country where the 2003 US invasion against Saddam Hussein opened one of the bloodiest pages in Iraqi history.
In a country wracked by war between believers of different faiths, where militants and officials are still victims of kidnappings and assassinations, she will continue the work of her non-governmental organization Al-Amal, founded in the 1990s for "the building an independent society of citizens and the creation of a democratic Iraq, which believes in human rights."
Among her victories is adoption of a quota for women in parliament. "Historical moment," recalls the now elderly lady. In a 2011 video, he is seen standing in front of Prime Minister Nouri al-Maliki and arguing with him demanding the release of four protesters. A man sitting next to him tries to calm her down: he is the current prime minister, Mohammed Shia al-Sudani.
"Fear leads nowhere", says. And today "there are many challenges", he acknowledges, blaming "the traditional parties that are fighting to stay in power". He welcomes anti-establishment protests in 2019, but is under no illusions: "There is no democracy in Iraq," he says.
"Martyrs sacrificed their lives"
Zulfokar Hasan, 22 today, remembers in 2007 when his pregnant mother woke him up in the middle of the night to hide in the bathroom, feared a US raid that would target Shia militants in their Baghdad neighborhood. "The houses around us were falling", the calligraphy student recounts today, referring to the fire on September 6, 2007 by American helicopters and tanks, which killed 14 civilians in Al Wasas.
The next day, Zulfokar, then 7 years old, went up to the roof where his family used to sleep to escape the summer heat. "Shrapnel from shells had burned our mattresses", he remembers.
He tells this family story distanced, as it is a common experience for an entire generation that has grown up in war, with dead bodies lying on the road to school, with exploding cars rigged with explosives. "All our childhood we were terrified", he says and summarizes "we were afraid to go to the toilet at night, no one managed to sleep alone in a room".
"Painful Mess"
After being deprived of her carefree childhood during the war between him Iran and Iraq in the 1980s, the now 53-year-old Swad al-Zawhari started an amateur women's and children's cycling team in Baghdad. "We lived our childhood in warswe couldn't take advantage of them, we were deprived of many things," says this mother of three.
In 2017 he got on the bike in public. "I was afraid of how society would see me," she says. But as she felt safe, she started her cycling team. "Our lives have been marked by 20 years painful chaos, nothing can compensate us for that," he continues. "But whatever comes, it can't be worse than what we experienced."
"Red Lines"
In 2003 Alan Zangana was 12 years old. "We stayed up until dawn to watch the events" on television from Sulaymaniyah, a large city of Iraqi Kurdistan, says the private employee. "The regime fell, when the statue fell on April 9, 2003, as we believed then," says the 32-year-old Kurd today, referring to the images carved in memory and show the dictator's statue being torn down by American soldiers in Baghdad.

Source: News Beast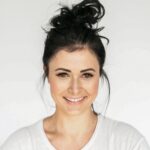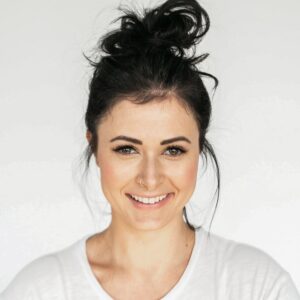 With 6 years of experience, I bring to the table captivating and informative writing in the world news category. My expertise covers a range of industries, including tourism, technology, forex and stocks. From brief social media posts to in-depth articles, I am dedicated to creating compelling content for various platforms.
- Article Bottom Advertisement -