Is the Radeon RX 6600 really on par with the GeForce RTX 3060? Full-fledged tests put everything in its place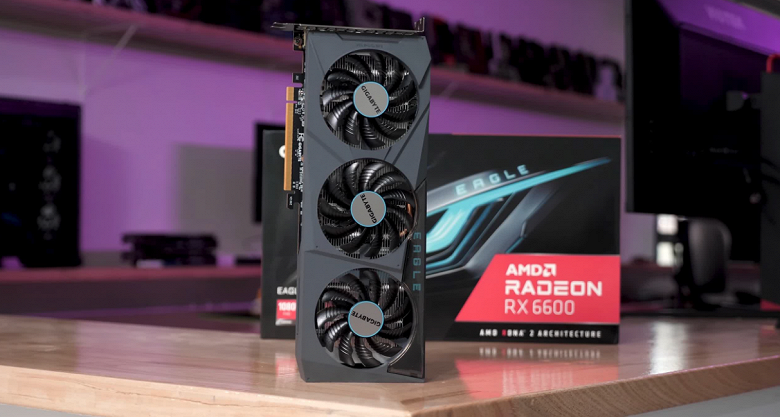 The Radeon RX 6600 presented today has already been in the hands of some Western thematic resources, thanks to which we can get acquainted with the real tests of the card. Recall that it costs $ 330, like the GeForce RTX 3060, and, according to AMD, has exactly the same performance on average.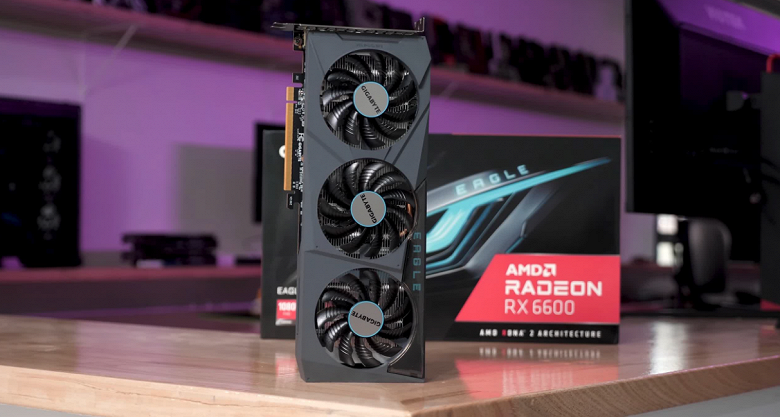 What do the tests say?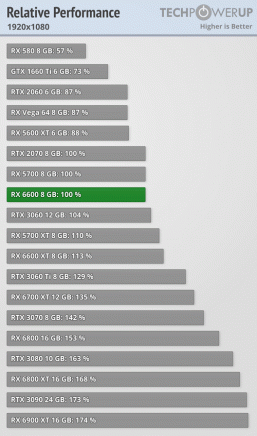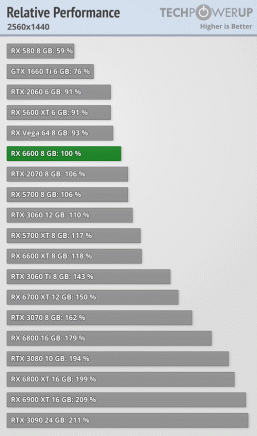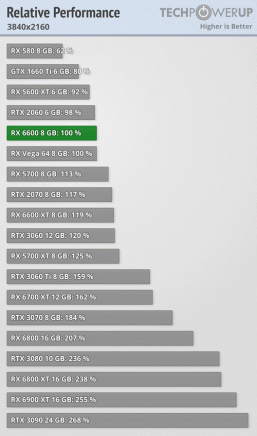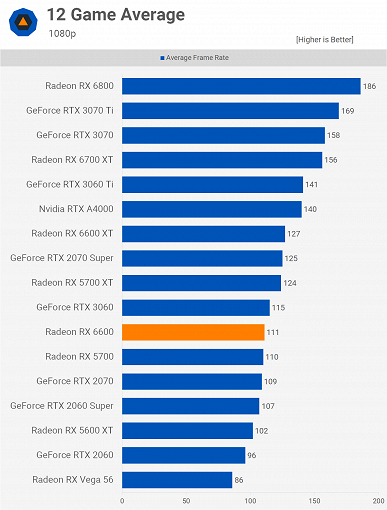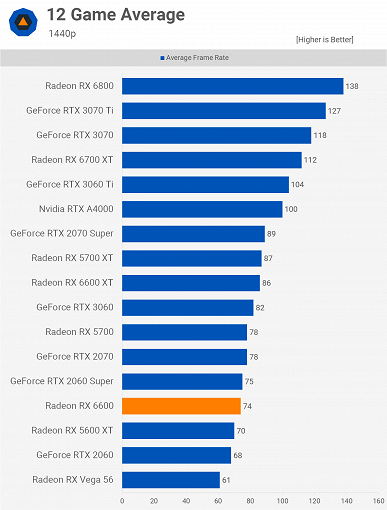 Benchmarks generally support AMD's claim. In Full HD – the target resolution of the new product – the RX 6600 is only a few percent slower than its competitor, which means that the set of games decides everything. It can also be noted that the new product performs at the level of the Radeon RX 5700 and GeForce RTX 2070.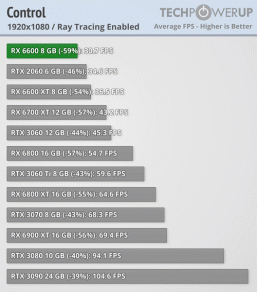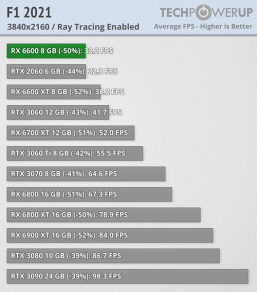 Unfortunately, already in 2K, the Nvidia card becomes 10% faster than the new AMD product, and in 4K the difference grows to a very significant 20%. As in the case of the RX 6600 XT, presumably, this is due to the small size of the Infinity Cache, which, unlike the older cards, is no longer able to compensate for the rather low bandwidth. In the RX 6600, this parameter is only 224 GB / s, while in the RTX 3060 it is already 360 GB / s.
At the same time, in absolute numbers, it is quite possible to play on the RX 6600 in 4K UHD resolution, since the average indicator is about 40 fps. But for the same RTX 3060, this is almost 48 fps.
Of course, when the ray tracing effects are activated, the low-end AMD card looks bad. It is inferior even to the GeForce RTX 2060, not to mention a direct competitor. The performance drop in Full HD is 30-71% versus 14-47% for the RTX 3060.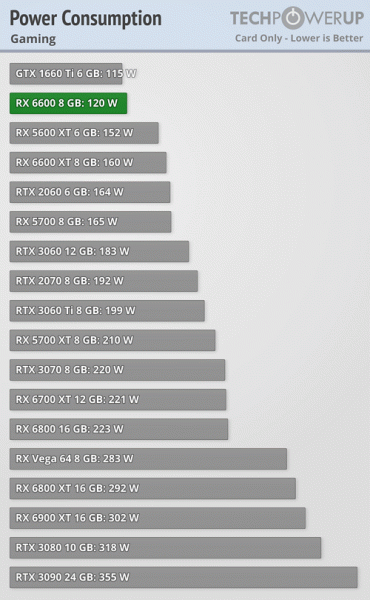 But the new AMD product really consumes less power. In games, it requires about 120 watts versus 183 watts from the competitor, and this is a huge difference. For comparison, 115 W is consumed by the GeForce GTX 1660 Ti, which is more than a quarter slower than the new product.
.