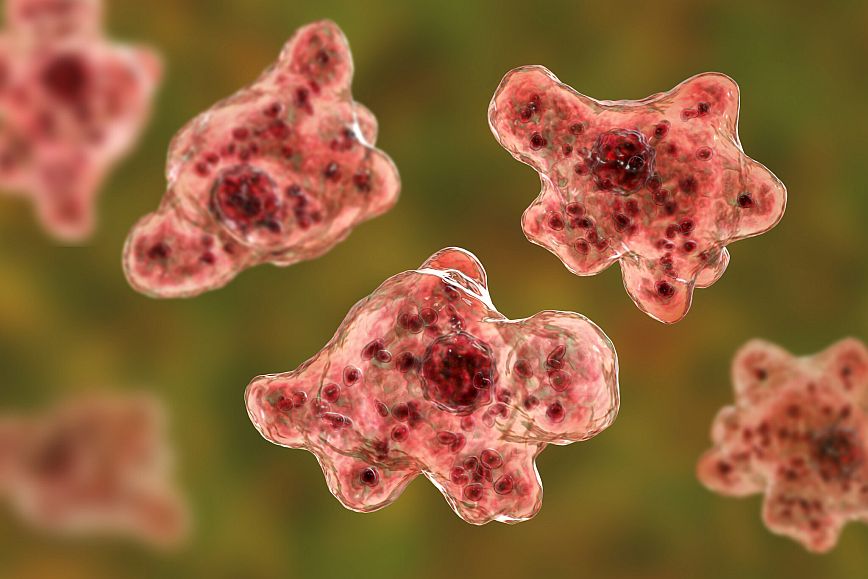 A 36-year-old man died in Israel due to complications of meningoencephalitis after being infected by a rare amoeba that "eats" the brain, as announced by the country's Ministry of Health.
The victim, who he had no underlying diseasesdied of negliriasis – also known as primary amoebic meningoencephalitis (PAM) – a rare brain infectionwhich is caused by the amoeba Naegleria fowleri.
The microorganism is usually found in areas with stagnant water. Israel's Ministry of Health has ordered investigation to clarify the circumstances of the rare incident.
The case was diagnosed at the Poriya Medical Center in Tiberias, a resort town in northeastern Israel near the Sea of ​​Galilee, and the country's health authorities were notified.
Due to the rarity of the incident, clinical specimen was sent for analysis to the US Centers for Disease Control and Prevention (CDC)..
In the early stages of PAM infection through the nasal cavity, the symptoms may include severe headache, fever, nausea and vomiting. As the infection worsens, symptoms – appearing 1-9 days after exposure – they may develop into seizures or hallucinations.
Source: News Beast