LAST UPDATE: 18:37
Israel's military announced today that it is preparing to carry out raids that will last "a week" in the Gaza Strip, where it is stepping up its strikes against the Islamic Jihad militant group.
A military spokesman said the army was "preparing for a week-long operation" and "is not currently negotiating a ceasefire" after reports Egypt was trying to broker a de-escalation in the Palestinian enclave where firing continues .
Israeli jets pounded Gaza and Palestinian militants fired rockets at Israeli cities today as an Israeli operation against the Islamic Jihad group ended more than a year of relative calm in the region.
Israel launched a special operation against the Palestinian Islamic Jihad group yesterday, killing one of its top operatives in a surprise daytime airstrike on a high-rise building in Gaza City and triggering a barrage of rockets in retaliation.
Further escalation of the situation will depend in particular on Hamas, the Islamist organization that controls Gaza, and whether it decides to take part in the clashes.
The Israeli strikes killed 11 Palestinians, including at least four more Islamic Jihad fighters and a child, and injured at least 80 people, according to the Palestinian Ministry of Health. The Islamic Jihad group did not give exact figures on how many of its members were killed.
Israel's military said its warplanes targeted two militants who were preparing to fire rockets in a new strike today. Overnight, it captured 19 Islamic Jihad fighters in raids in the Israeli-occupied West Bank while targeting the group's rocket-launching and manufacturing sites in Gaza.
Palestinian militants fired at least 160 rockets at Israel, the army said. Most of them were intercepted while some people were slightly injured on their way to the shelters.
Egypt, the United Nations and Qatar are trying to broker an end to the violence, but "there is still no progress," according to a Palestinian official with knowledge of the efforts.
The Islamic Jihad group has hinted that a ceasefire is not imminent. "Now is the time for resistance, not a truce," an official with the organization told Reuters.
Alarm sirens sounded in Tel Aviv
Israel's military announced today that rocket attack sirens had sounded in Tel Aviv, the first time since the start of the escalation of hostilities with the Islamic Jihad group in the Gaza Strip.
In a brief statement, the army clarified that the sirens sounded in the Gus Dan sector, near Tel Aviv.
According to a journalist of the French Agency (AFP), the sirens sounded in the neighboring areas of the Gaza Strip, from where the organization launches rockets against Israeli territory.
Source: Capital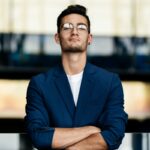 Donald-43Westbrook, a distinguished contributor at worldstockmarket, is celebrated for his exceptional prowess in article writing. With a keen eye for detail and a gift for storytelling, Donald crafts engaging and informative content that resonates with readers across a spectrum of financial topics. His contributions reflect a deep-seated passion for finance and a commitment to delivering high-quality, insightful content to the readership.