Israel's armed forces have hit 64 military targets in Syria in 2022, killing 45 soldiers or fighters close to the Damascus regime, a non-governmental organization said on Sunday.
Another 57 people were injured in 21 Israeli airstrikes or missile strikes on Syrian territory, the Syrian Observatory for Human Rights said.
The NGO, which is based in Britain and relies on a wide network of sources in the war-torn country, pointed out that the Israeli armed forces have multiplied their strikes in Syria since 2018, under the "pretext" of the action of paramilitary organizations close to Iran.
In the most recent attack, on August 25, a soldier was killed and 14 civilians were wounded in a strike on a weapons depot allegedly belonging to pro-Iranian paramilitaries in the city of Masyaf (central).
Since the war in Syria broke out in 2011, Israel has launched hundreds of strikes, the vast majority of them from the air, against positions of the armed forces of the Syrian government and their allies, Iranian and pro-Iranian armed groups, notably the Shiite militant group Hezbollah of Lebanon.
The Jewish state rarely confirms or publicly comments on these strikes, but often declares that it will not allow Iran, its sworn enemy, to build a bridgehead or expand its influence on Syrian territory.
Syria's complex war over the past eleven years, involving foreign forces and jihadist groups, has claimed the lives of at least half a million people, destroyed much of the country's infrastructure and made millions internally displaced and refugees.
SOURCE: AMPE
Source: Capital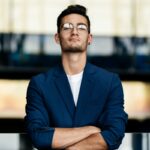 Donald-43Westbrook, a distinguished contributor at worldstockmarket, is celebrated for his exceptional prowess in article writing. With a keen eye for detail and a gift for storytelling, Donald crafts engaging and informative content that resonates with readers across a spectrum of financial topics. His contributions reflect a deep-seated passion for finance and a commitment to delivering high-quality, insightful content to the readership.