Israel issued a new warning to Palestinians in the town of Khan Younis, in the southern part of the enclave, to leave the area. This is the latest indication that the country plans to attack Hamas in the south of the Gaza Strip, after carrying out operations in the north.
"We are asking people to move. I know it's not easy for many of them, but we don't want to see civilians being caught in the crossfire," Mark Regev, advisor to Israeli Prime Minister Benjamin Netanyahu, told "MSNBC" last Friday (17).
The measure could force hundreds of thousands of Palestinians who fled south due to the Israeli attack on Gaza City to move again, alongside the residents of Khan Younis, a city with more than 400,000 inhabitants, worsening a serious humanitarian crisis.
Israel has promised to annihilate the radical Islamic group Hamas that controls the Gaza Strip after the October 7 attack, in which its fighters killed 1,200 people and took 240 hostages.
Since then, Israel has bombed much of Gaza City to rubble, ordered the depopulation of the entire northern part of the enclave and left about two-thirds of the 2.3 million Palestinians homeless. Many of those who fled fear the displacement could become permanent.
Gaza health authorities reported on Friday that the number of Palestinians killed exceeds 12,000, including 5,000 children. The United Nations (UN) considers the numbers to be correct, although they are updated infrequently due to the difficulty in collecting information.
Israel dropped leaflets about Khan Younis telling people to go to shelters, suggesting military operations could take place there.
Around 26 Palestinians, most of them children, were killed in an Israeli bombing in the city this Saturday morning (18), reported the Palestinian news agency "WAFA".
Regev said Israeli troops will have to advance into the city to flush Hamas fighters from underground tunnels and bunkers, but that no "massive infrastructure" will be needed.
"I'm sure they won't have to move again if they go west," Regev said of the people in the region. "We ask them to move to an area where we hope there will be tents and a field hospital."
Given that the western areas are closer to the Rafah border crossing with Egypt, humanitarian aid could be brought in "as quickly as possible". — said the advisor.
See also – Israel: Body of 2nd hostage found near hospital in Gaza
Source: CNN Brasil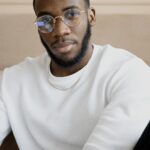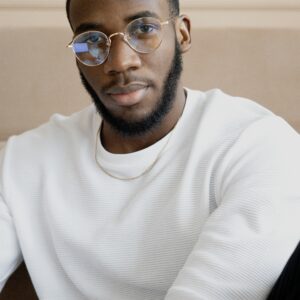 Bruce Belcher is a seasoned author with over 5 years of experience in world news. He writes for online news websites and provides in-depth analysis on the world stock market. Bruce is known for his insightful perspectives and commitment to keeping the public informed.