Israel's war cabinet will meet this Tuesday (21), at 1 pm Brasília time "to discuss the issue of the release of the hostages", announced Prime Minister Benjamin Netanyahu's office.
Israeli authorities and Hamas are discussing the names of hostages who could be released in an agreement that provides for a truce of up to five days and the release of Palestinian prisoners.
A US government source expressed optimism about the negotiations: "This is the closest we have been."
Any release of Palestinian prisoners must be approved first by Israel's war cabinet, then by the government as a whole.
Both votes can take place by telephone. The process must be quick. However, a decision can still be challenged within 24 hours by Israel's Supreme Court.
Around 240 people have been held hostage since the attack on October 7th. Most are under Hamas rule in Gaza. But, there are people with Islamic Jihad and other smaller radical groups.
So far, four hostages have been released: two American women and two Israeli women.
There are a total of 83 Palestinian women and 380 teenagers under the age of 18 imprisoned by Israel in the West Bank, according to Qadura Fares, head of the Palestinian Prisoners Club, a non-governmental organization.
Hope for families
"I'm not a politician, I'm not a diplomat. I'll believe it when they come out." That's what Liz Hirsh Naftali, great-aunt of 3-year-old Abigail Mor Idan, the youngest American to be held hostage by Hamas, told CNN this morning.
"Until then, we just have to keep everything under control because it's a rollercoaster of emotions," she continued.
Hirsh Naftali said she was optimistic but cautious after hearing reports that her great-niece could be among the civilians who could be released by Hamas.
The 3-year-old was taken hostage while hiding in her neighbor's house after seeing her parents killed during the October 7 attack.
Qatar hopes to announce an agreement on Tuesday (21), according to sources linked to the negotiations.
"For me, this is very difficult because I have no idea if this is real, but my heart believes it has to be," said Hirsh Naftali.
"I have faith and I just pray that this is true, but again, until I see them leave and until Abigail is in the arms of her family, I just can't be relieved."
Hirsh Naftali told CNN that Abigail's birthday is next Friday (24) and hopes that the child is home to celebrate the day alongside her siblings.
"These people have been in the dark for 45 days. Abigail is a beautiful child who wants to run and play soccer with her big brother and sister."
*Reporting by Kaitlan Collins, Jennifer Hansler, Matthew Chance, Jeremy Diamond, Zeena Saifi and Caroll Alvarado of CNN
Source: CNN Brasil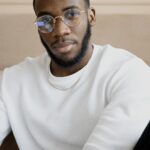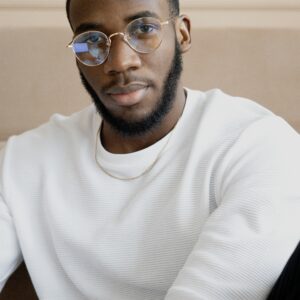 Bruce Belcher is a seasoned author with over 5 years of experience in world news. He writes for online news websites and provides in-depth analysis on the world stock market. Bruce is known for his insightful perspectives and commitment to keeping the public informed.