- Article Top Advertisement -
Israeli Prime Minister Benjamin Netanyahu spoke about conflicts with Palestine in an interview with Jake Tapper gives CNN .
"When the Arab-Israeli conflict (comes) effectively to an end, I think we will come back to the Palestinians and get a workable peace with the Palestinians," he said.
- Article Inline Advertisement 1-
Asked by Tapper about Biden administration concerns that settlements in the occupied West Bank could exacerbate tensions, Netanyahu pointed to the success of the Trump-era Abraham Accords, which normalized relations between Israel and several Arab countries.
"I bypassed them (Palestinians), went directly to the Arab states and created a new concept of peace… I created four historic peace agreements, the Abraham Accords, which is twice the number of peace agreements that all my predecessors had in 70 years merged".
His comments come at a tense time for Israel. Palestinians and Israelis have suffered terrible bloodshed in the past week, and fears are growing that the situation will spiral out of control.
Last Thursday was the deadliest day for Palestinians in the occupied West Bank in nearly two years, followed by a shooting near a Jerusalem synagogue last Friday night – which Israel called one of its worst terrorist attacks. in the last years.
The Biden administration has advocated a two-state solution to the Israeli-Palestinian conflict, but there has been very little movement and apparently few active efforts toward that goal by Netanyahu or Palestinian leaders.
Analysts say the Abraham Accords also did little to temper Israel's stance on the Palestinians.
When asked what concession Israel would grant to the Palestinian territories, Netanyahu replied: "Well, I'm certainly willing for them to have all the powers they need to govern themselves. But none of the powers that be could threaten (us) and that means Israel must have primary responsibility for security."
There is hope that US Secretary of State Antony Blinken's trip to Israel and the West Bank this week will help cool rising tensions.
But both administrations appear to be on opposite sides of the coin when it comes to Israeli settlements.
Netanyahu pledged this week that Israel would "strengthen" settlements in response to the Jerusalem shooting attacks, a position Blinken warned against on Tuesday.
When asked about US concerns that expanding Israeli settlements into Palestinian land could damage prospects for peace, Netanyahu said, "Well, I totally disagree."
complicated relationships
Biden and Netanyahu have a rocky relationship, especially over Iran.
Netanyahu has clashed with former US President Barack Obama over negotiations with the Palestinians, and again more openly over the Iran nuclear deal – which Biden would like to re-enter.
Netanyahu explained his position on Iran to Tapper, saying, "If you have rogue regimes that (intend to get) nuclear weapons, you can sign 100 deals with them, that doesn't help."
"I think the only way to stop or refrain from getting nuclear weapons is a combination of crippling economic sanctions, but most importantly a credible military threat," he said.
Iran has said its nuclear program is for peaceful purposes only and that it has formally halted its weapons program, but US officials have warned that Iran's uranium enrichment activities have gone far beyond the parameters of the failed 2015 nuclear deal since the former -US President Trump walked out of it.
Last week, the head of the International Atomic Energy Agency warned that Tehran had accumulated enough material for "several nuclear weapons" and called for diplomatic efforts to restart to avoid such a scenario.
Another sticking point among US allies has been Israel's ambivalent stance on Ukraine. Since Russia's invasion of Ukraine, Israel has performed a diplomatic balancing act in relations with Moscow.
While it has officially condemned the invasion and regularly sends aid to Ukraine, Israel has yet to send Ukrainians weapons and has been criticized for not being more forceful in its criticism of Russia.
Israel doesn't want to bother Russia when the Israeli air force is trying to hit targets on the Syrian border.
Israel has launched hundreds of attacks against its neighbor in recent years, mostly aimed at disrupting Iran's supply of precision-guided missile technology to Hezbollah.
Netanyahu referenced this complicated scenario to Tapper, adding that Israel is "taking action against the development of certain weapons" in Iran.
However, he declined to confirm or deny whether Israel was behind drone strikes on a military facility in the central Iranian city of Isfahan over the weekend.
"I never talk about specific operations… and every time an explosion occurs in the Middle East, Israel is blamed or blamed – sometimes it's us, sometimes it's not."
far right cabinet
The wide-ranging interview touched on concerns about Netanyahu's cabinet, described as the most religious and far-right in the country's history, which has already faced internal tensions and widespread public protests.
Netanyahu's coalition government has the support of several nationalist political figures, previously relegated to the margins of Israeli politics.
Netanyahu dismissed concerns about these members' inflammatory rhetoric and actions, saying: "I have my two hands on the wheel."
Pressed about some of these extreme statements – including reports that Finance Minister Bezalel Smotrich has described himself as a "fascist homophobe" – Netanyahu said: "Well, a lot of people say a lot of things when they're not in power. They kind of temper each other when they come to power. And that is certainly the case here."
Netanyahu accused critics of hypocrisy and failing to use a similar lens against his predecessors, adding: "Look, I'm in control of the government and I'm responsible for its policies, and the policies are sensible and responsible, and continue to be that."
The six-time prime minister also dismissed criticism of his government's push for judicial reforms, which would give parliament (and, by extension, ruling parties) the ability to overturn supreme court decisions, appoint judges and remove from ministries legal advisors whose legal advice is mandatory.
This comes after he was forced to sack key ally Aryeh Deri from his ministerial posts after the High Court ruled that it was unreasonable to nominate the Shas party leader to government posts due to his criminal convictions. Netanyahu told Tapper that he believed the changes "would make democracy stronger".
His country has seen continued demonstrations against judicial reforms, drawing tens of thousands of Israelis to the streets in January.
Meanwhile, Netanyahu continues to face charges in three separate cases in a long-running corruption trial that has dogged him politically. He has repeatedly denied all allegations against him and described the trial as a "witch hunt".
When asked if there was truth to allegations that Netanyahu was trying to overrule the judiciary due to his own interests, he said "that is false. None of the reforms we're talking about… have anything to do with my judgment.
Source: CNN Brasil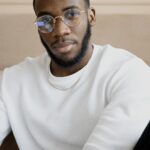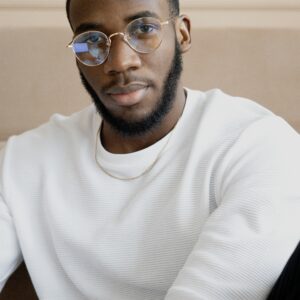 Bruce Belcher is a seasoned author with over 5 years of experience in world news. He writes for online news websites and provides in-depth analysis on the world stock market. Bruce is known for his insightful perspectives and commitment to keeping the public informed.
- Article Bottom Advertisement -