Israeli soldiers killed a young Palestinian in the early hours of today in a battle in the occupied West Bank city of Nablus, according to Palestinian medical sources.
At least 30 other Palestinians were wounded, four by bullets, three of whom are in critical condition, the Palestinian Red Crescent said.
According to Palestinian medical sources, Wasim Khalifa, 18, from Balata, the largest Palestinian refugee camp in the West Bank, has died.
Witnesses said clashes broke out when an Israeli army force arrived to protect Jewish pilgrims visiting Joseph's Tomb, a flashpoint of tensions in the area.
Israel's general staff only told Reuters news agency that it was still gathering information about the incident.
According to Israeli media, armed Palestinians engaged in exchanges of fire with Israeli military personnel around the site. No casualties were reported on the Israeli side.
Last week, three Palestinians were killed in an exchange of fire with Israeli soldiers in Nablus.
Last week, the Israeli military launched a "preemptive operation" against the Palestinian Islamic Jihad, an armed Islamist group, in the Gaza Strip. The group retaliated by firing about 1,000 rockets at Israel.
At least 49 Palestinians, Palestinian Islamic Jihad fighters, civilians and many children were killed last weekend in this escalation, which however ended on Sunday, August 7, with a ceasefire agreement brokered by Egypt.
The Israeli armed forces have been conducting almost daily raids in the West Bank in recent months, following a series of Palestinian attacks from the occupied territories in Israel that have killed 19 since the spring.
SOURCE: AMPE
Source: Capital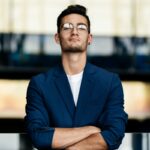 Donald-43Westbrook, a distinguished contributor at worldstockmarket, is celebrated for his exceptional prowess in article writing. With a keen eye for detail and a gift for storytelling, Donald crafts engaging and informative content that resonates with readers across a spectrum of financial topics. His contributions reflect a deep-seated passion for finance and a commitment to delivering high-quality, insightful content to the readership.