When choosing the type of product that will compose the investment portfolio, Brazilians mainly cite the safety factor . This is what data from the Brazilian Association of Financial and Capital Markets Entities (Anbima) show, released in 2022.
This concern is clear when looking at the Brazilian stock exchange. In December 2021, B3 reached a total of 13.1 million individuals. Of these, 3.1 million investors opted for variable income, while 10 million resorted to fixed income.
For those who do not risk dealing with the volatility of securities, or do not have enough knowledge to follow the market, there are alternatives to investing in stocks without, in fact, buying them.
equity funds
Equity funds have become popular in recent years. According to Anbima, in 2018, there were only 1,900 products of this type available on the market. In July 2022, that number more than doubled, reaching 4,008 funds here in the country.
The investor becomes a shareholder in the basket of shares, which will be handled by a skilled manager, who assembles a strategic basket, aiming to bring good returns. Quotas, in this case, may or may not appreciate.
"The advantage is that you will be choosing a manager who, theoretically, is more qualified: he lives it on a daily basis, studied for it and has all the certifications in the market. In addition, if this manager does not perform well, he ends up losing clients", says Ricardo Rocha, professor of finance at Insper.
According to Will Landers, head of equity and asset management in Latin America at BTG Pactual, "you need to look at the manager's management and long-term results. Look at the professional's three or five-year performance so that you can choose a manager who has the experience to deal with a market that fluctuates according to elections, interest rates and currency".
This tip is essential, as 60% of Brazilian equity funds did not achieve the expected result in 2021 – in this case, they lost to the Ibovespa index, a reference that, usually, must be surpassed. The data is from the Scorecard report, released annually by S&P Global.
To access an equity fund, the minimum investments vary between BRL 10 and BRL 50 . It is necessary, however, to open an account on a digital platform of a financial institution, which can be a broker or a bank.
In addition to an annual management fee, proportional to the amount invested, the investor is also subject to pay a performance fee, if the manager meets the fund's goal or exceeds the fund's results expectations.
ETFs
An ETF, or index fund, replicates a stock market index. In the case of BOVA11, for example, which is the most traded Brazilian ETF in the country, the product replicates the Ibovespa index. That is, if the average of the 92 stocks that are part of the Ibovespa rises, the ETF appreciates.
According to Anbima, in 2018, there were only 15 such products available on the market. As of July 2022, there were 83 listed on B3. According to the stock exchange, the country currently has 635,000 investors with some ETF in their investment portfolio.
Unlike equity funds, which are actively managed, ETFs are passively managed. This also influences the product to have a lower cost for investors when considering equity funds.
Another difference is that ETFs are traded directly on B3, while equity funds are traded via a financial institution.
In Brazil, there are opportunities to buy an ETF for from BRL 10 . And from more diverse sectors: games, social media, cannabis, artificial intelligence, telemedicine, ESG, among many others.
"When you invest in a theme, and we can define a theme as something that is transforming the world, you are giving money to those actions linked to a subject that interests you. In this way, you generate a positive movement of incentives", says Bruno Stein, CEO of Global X in Brazil.
the episode of CNN Soft Business which airs this Sunday (25), explores the alternatives investors have to put their money in shares without actually buying them. The program goes on exceptionally at 20:20, due to the rerun of the debate of the presidential candidates.
You can check it out on TV and also on Youtube.
Source: CNN Brasil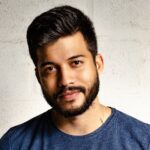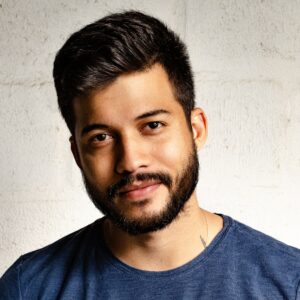 Joe Jameson, a technology journalist with over 2 years of experience, writes for top online news websites. Specializing in the field of technology, Joe provides insights into the latest advancements in the industry. Currently, he contributes to covering the world stock market.