The fascinating aesthetics, the still unknown transcendental properties, the umami that they spread in the dishes, even the most common ones. America foodies discovered i mushrooms. Dried, grown, harvested in the countryside and celebrated in the kitchen or even displayed like a bouquet of flowers, among the dishes in starred restaurants as well as in the more casual ones. Among food trends, 2023 will be a year mycological. From New York State to California, groups have multiplied in which experts of «foraging» teach where to start to collect and recognize edible species, and to hand down their use in recipes. The trend goes hand in hand with the movement Veganand in general with the spread of more conscious diets and less inclined to use meat.
Mushrooms – of any species – they embody pillars for the ecosystem, they are present in every part of the planet and have a fundamental role in plant nourishment. As the young biologist Merlin Sheldrake writes, in a book that has become a best seller in the United States, Entangled Lifein Italy The hidden order. The secret life of mushroomsor how Mushrooms create our world, change our minds and shape our future: «The more we learn about mushrooms, the less sense the natural world makes without them».
If collected in the countryside, «the first thing is to be accompanied by an expert and never use a mushroom collected without knowing one hundred percent what it is. Then for the wild ones like the cultivated ones, a rule: the mushrooms should not be washed under running water but only cleaned very delicately with a damp cloth».
Sophia Roe is a home chef in Brooklyn, has her own YouTube show, is an Emmy nominated – first African-American woman to be included in the food category – and is a winner since James Beard Awardas an emerging voice in the culinary landscape and as an activist. She is considered a mushroom "evangelist".. «Since I was 19 I started incorporating this ingredient into my recipes, still meeting skeptical people who feared mushrooms were poisonous». America, he says, didn't open its eyes all of a sudden «but the progress made on the plant-based diet has helped-he says-Even the most common mushrooms have the incredible ability to add umami to a dish» .
And while at the Standard Hotels, in Manhattan, you can sip a bourbon cocktail infused with medicinal mushrooms, according to chef Roe, the real revolution will be to discover more and more amateur cooks in the midst of nature: «Any area is good for finding and picking mushrooms, surprisingly even an urbanized place like New York. Have you ever tried near cemeteries? Due to the biological diversity present thanks to the continuous exchange of flowers, I have always found incredible edible varieties ». For those who have never experimented in the kitchen, Sophia preaches «less is more»: «Pan-fried Chanterelle mushrooms, a splash of white wine and a knob of butter. when the ingredient is magical, there is very little to add».
Source: Vanity Fair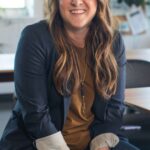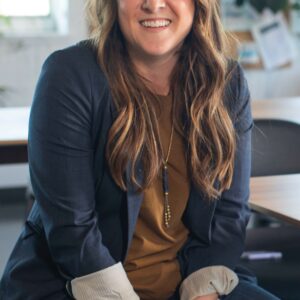 I'm Susan Karen, a professional writer and editor at World Stock Market. I specialize in Entertainment news, writing stories that keep readers informed on all the latest developments in the industry. With over five years of experience in creating engaging content and copywriting for various media outlets, I have grown to become an invaluable asset to any team.