What brands come to mind when we hear the words "Italian car"? Ferrari? Exactly, almost in the first place. fiat? Older people will definitely remember him. But how soon will you name the Alfa Romeo brand? But before the cars of this company were delivered to us officially. Well. Everything is not as sad as you might think, because, fortunately, there are enthusiasts in the world who remember this brand first. And, most importantly, they love and own cars of the Italian brand.
The hero of this folk test drive is no exception. In his "stable" there is a thoroughbred Alfa Romeo 147 GTA. And yes, it is non-canonical red! By the way, just over 5,000 of them were produced.
Sit back, ahead of the story of its owner, Max, and my impressions.
Characteristics
Engine: ICE, 6 cylinders, V-shaped, 3.2 liters, 95th gasoline (V6 Busso 3.2L).
Power: 250 HP s., 300 N m.
Gearbox: six-speed manual.
Drive: front with differential lock.
Acquaintance
How often do you see Alfa Romeo in the city? What about blue? That's it! I meet this blue beauty in the center of Moscow to shoot, chat with the owner, and also take a little ride. I don't even know what I wanted more… well, drive, of course.
The first thing that catches your eye and for which I have always been offended is that the front number has to be attached to the side, because in the center the Alfa has a traditional false radiator grille. Yes, this is a regular attachment point, no "collective farm". The 147th is not very big, it looks like an ordinary hatchback, which were once popular on our roads, until they were pushed aside by crossovers. But I know that the most interesting thing is under the hood, namely the legendary V6 Busso! The owner will tell about it further, and I will share my impression of the interior decoration.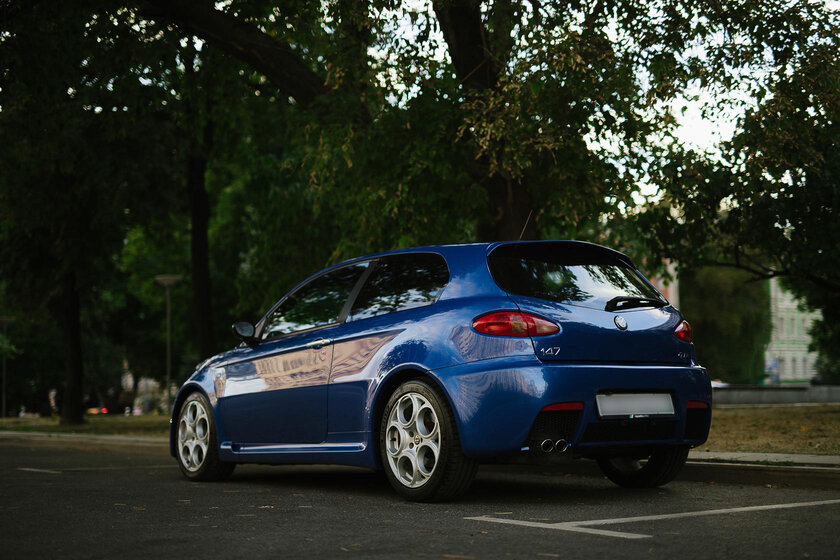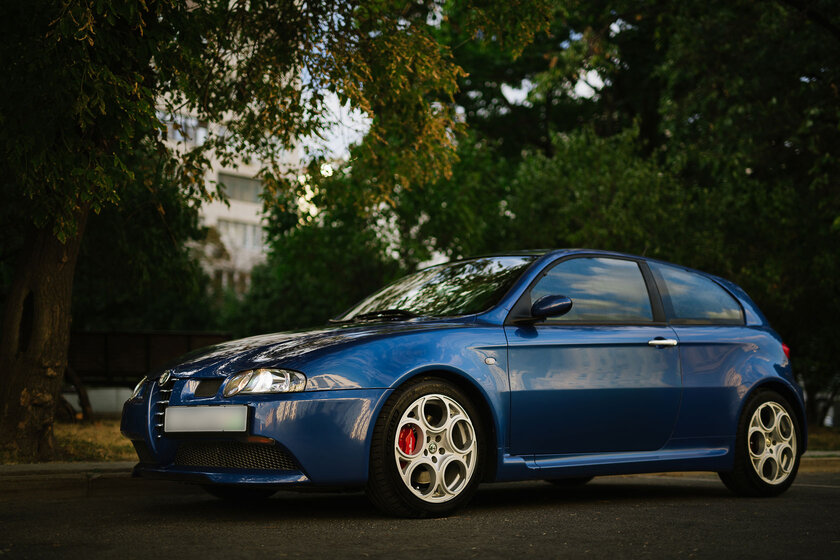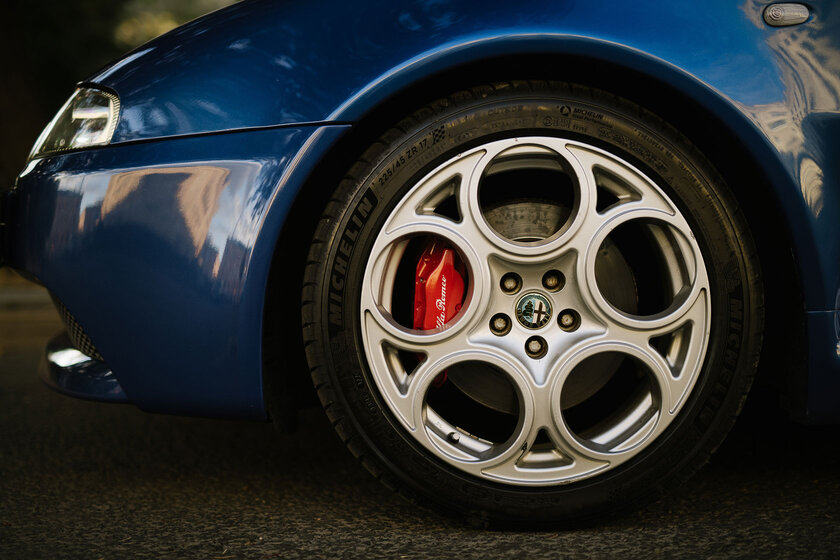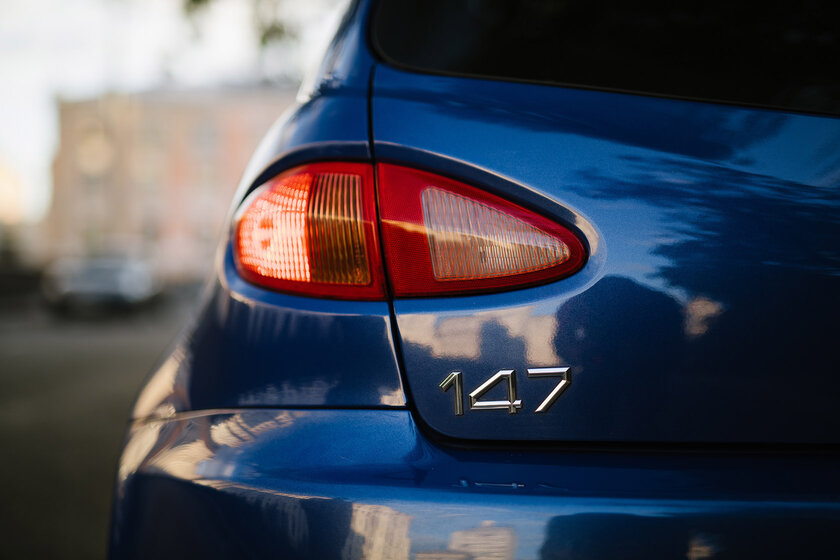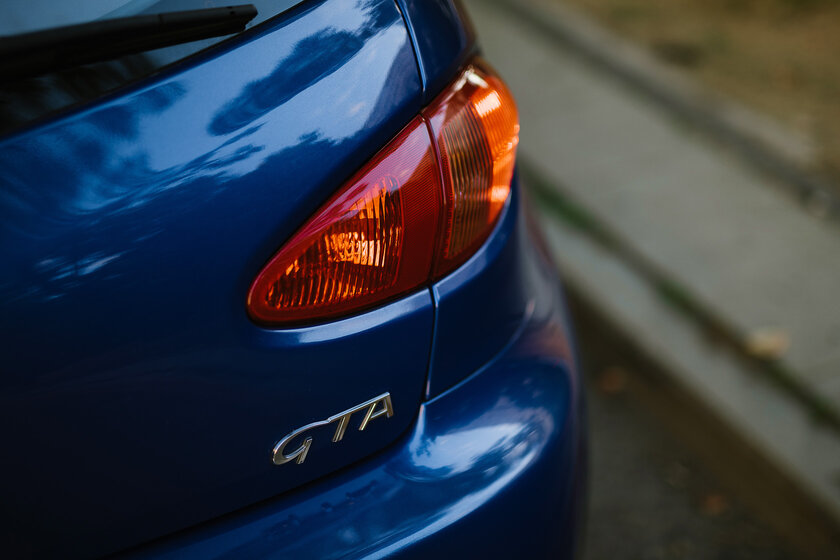 The machine is three-door, but it has a spacious and comfortable second row. So you can safely consider it practical. There is an armrest, blowing kondeya / stove and modest pockets in the door cards. But there are no coasters. Although in such a machine, holding coffee not in your hands is fraught with spillage of liquid from the container …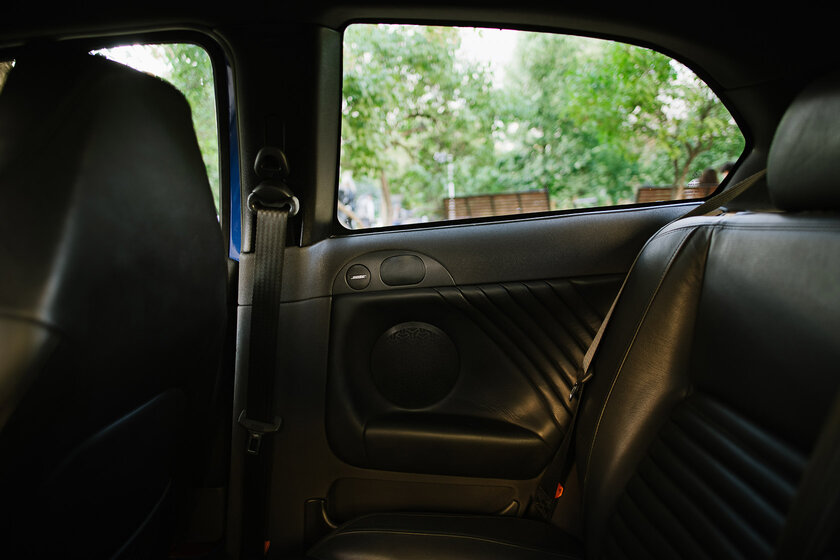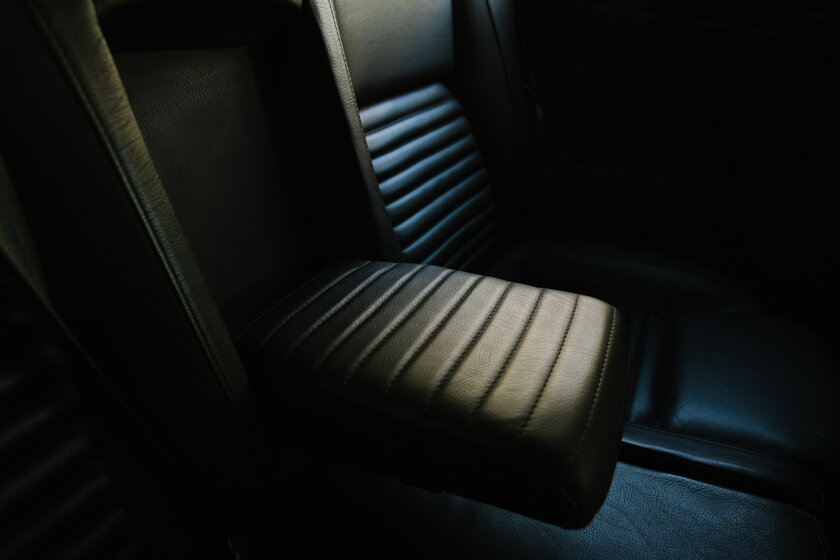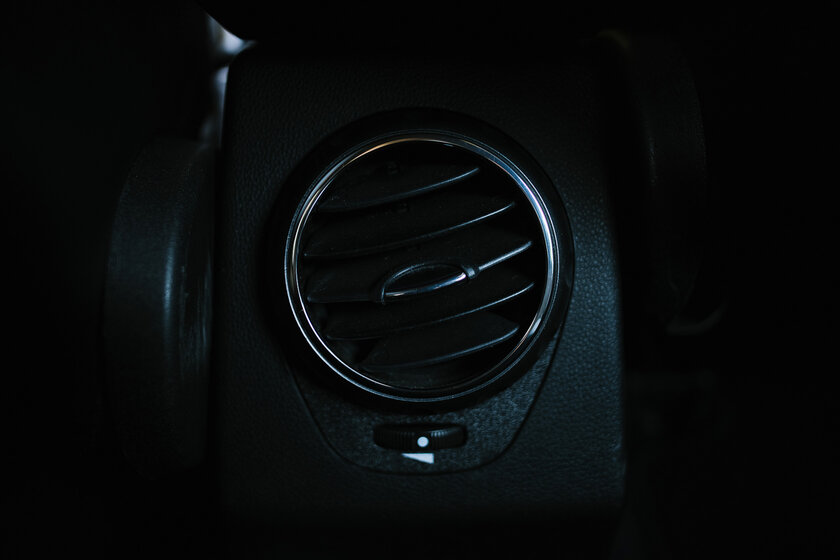 The luggage compartment is surprisingly roomy. There are original optional nets here and … a CD changer is hiding here. Remember that thing where you can insert several albums of your favorite bands at once? Yes, it was necessary to insert discs before starting off and only then, on the way, choose what to listen to. It's not for you to click tracks in spotify. Sounds crazy or are we just spoiled?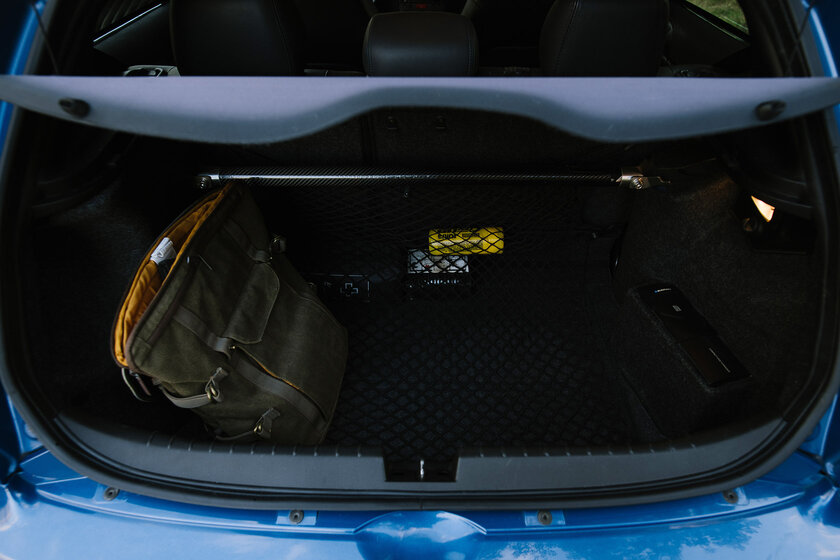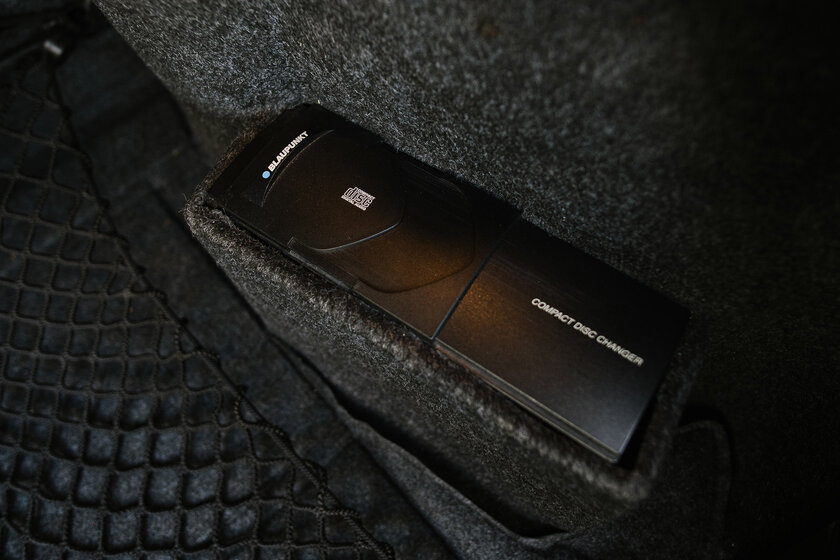 The front row hugs me with comfortable leather seats, pleases me with the good old analog tidy and a steering wheel with a very sporty grip. In general, I must pay tribute, although the car is from a past era (they were produced for four years, from 2002 to 2005), but everything you need is in place: air conditioning, cruise control … and, suddenly, a screen. But here I am slowly bringing Max to the story, since the screen here, of course, is a non-standard one and, in general, this Italian from Japan!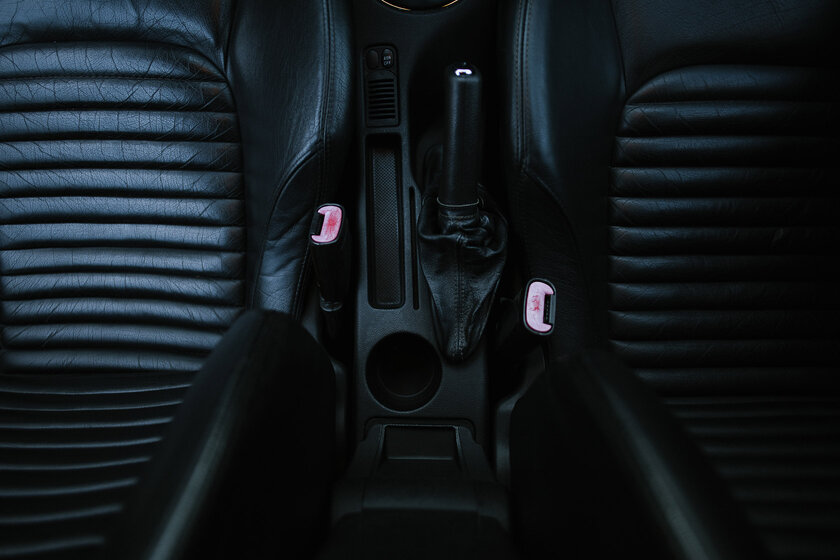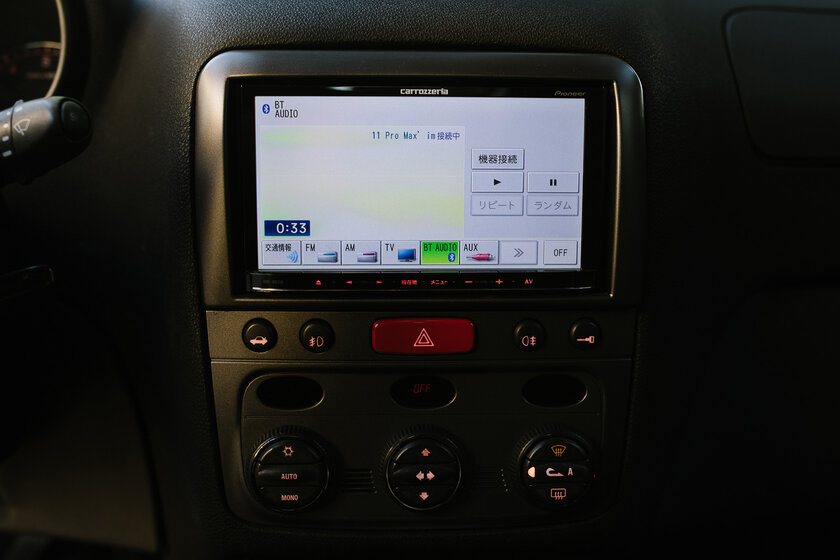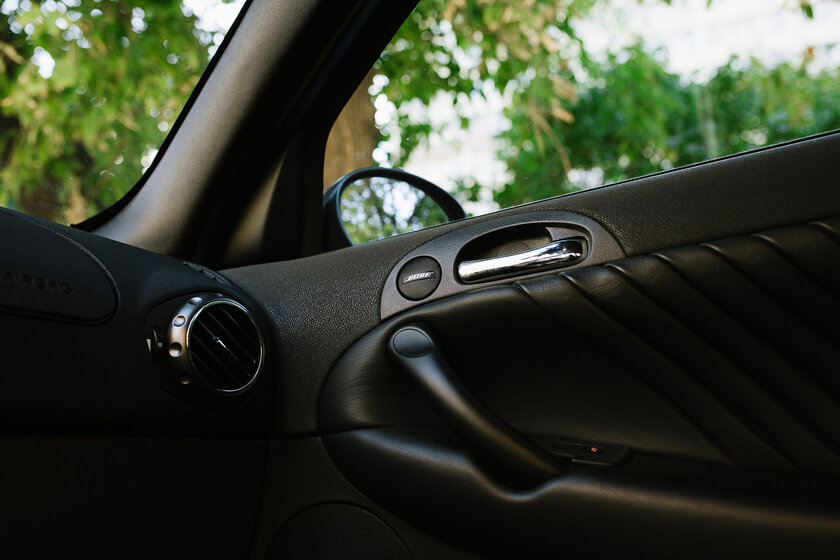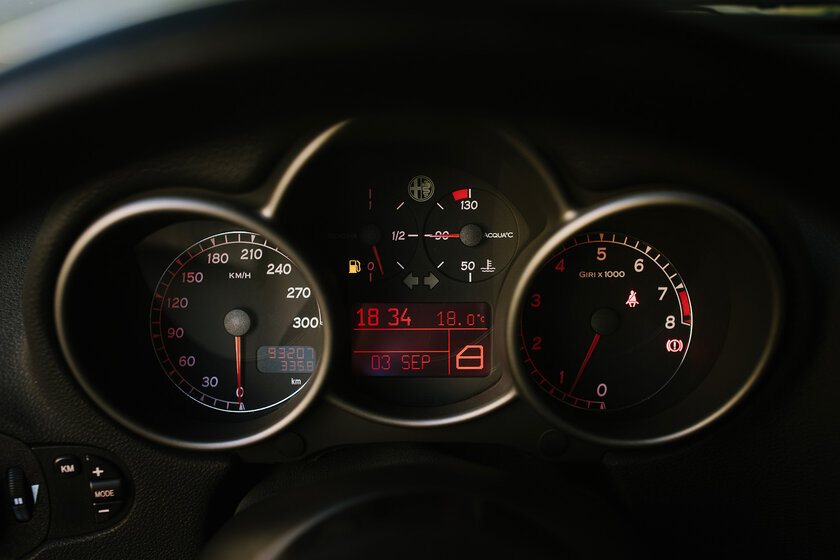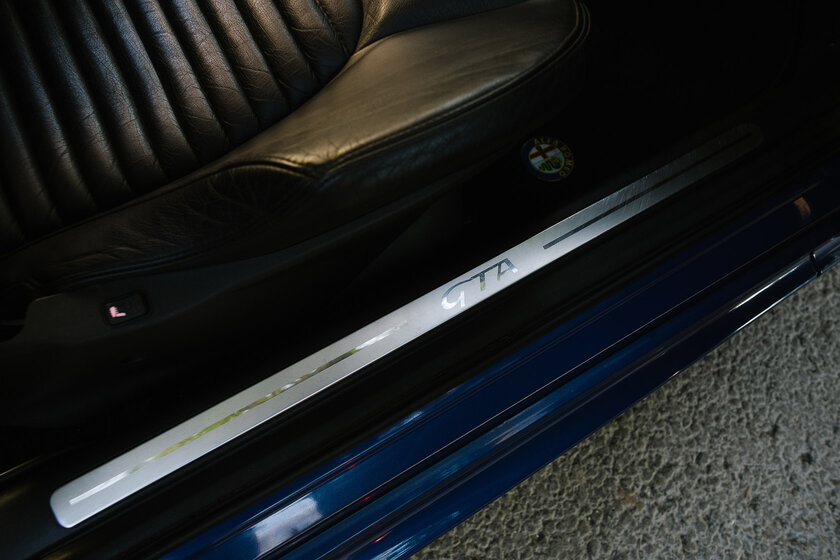 The cup holder here is purely for a cup of espresso. I am not kidding
Why did you choose Alfa Romeo and this particular model?
Good question, the answer to which I found not so long ago. I know the Alfa Romeo brand, it seems, since childhood, I met many other brands much later, from catalogs and car magazines, which I could look at for hours. Not so long ago, somehow by itself, I suddenly remembered that as a child I was enthusiastically watching the then most popular Italian television series The Octopus (hence the name that you may have heard – Commissioner Corrado Catani). In the footage, nimble cars with a triangular radiator grill ("Scudetto"), on which the emblem with a snake flaunted, flashed every now and then. These were Alfa Romeo 33, 164, at that time, modern and stylish cars. I am sure that my father suggested the name of the brand to me, which was deposited in my memory for many years. It so happened that "Alpha" has always stood apart, some kind of distant childhood dream, which he returned to and took possession of years later.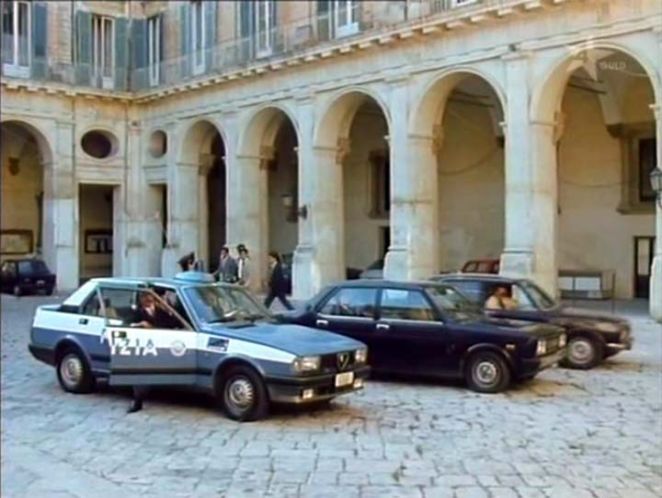 Frame from the series "Octopus" | imcdb.org
There were always thoughts about buying Alfa Romeo, but it was not about a particular model, but about a certain Alfa as a whole. I remember in the early 2000s I saw and heard for the first time an Alfa Romeo 156 with a Busso V6 engine, then it made a strong impression: breathtaking design, bright scarlet color, and the engine just sang. It should be added that this motor is the creation of the brilliant engineer Giuseppe Busso and is a sacred cow for all alfisti (fans of the Alfa Romeo brand).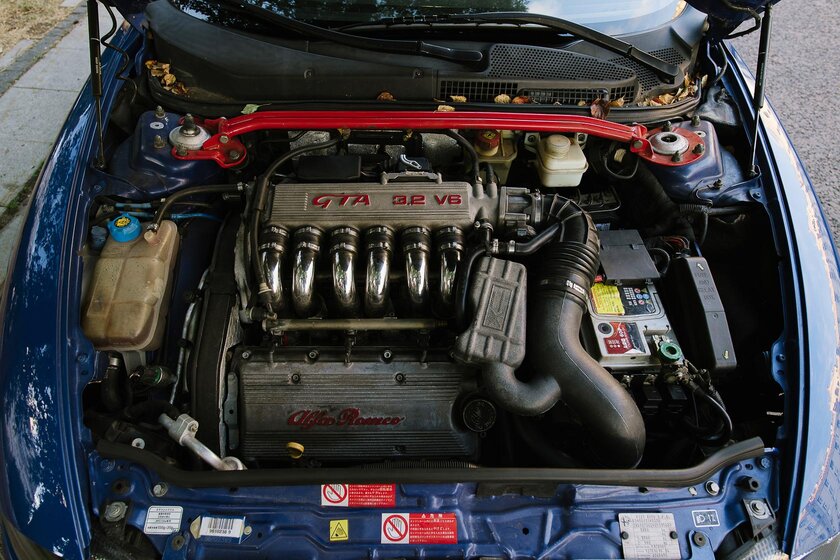 The same engine "Busso"
Then there was a period when I wanted to buy a more modern Alfa Romeo 159, and later Brera, but it seems that there was simply no time. Somewhere in 2015, I decided that I needed an Alfa Romeo 156 GTA.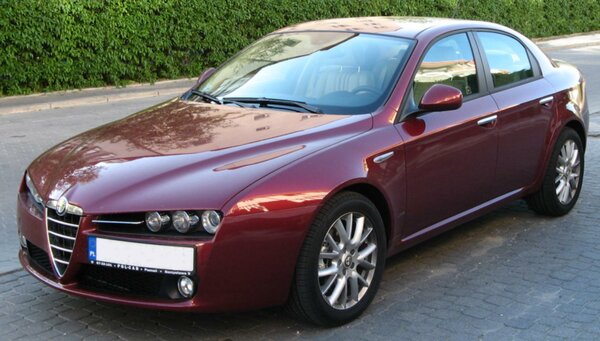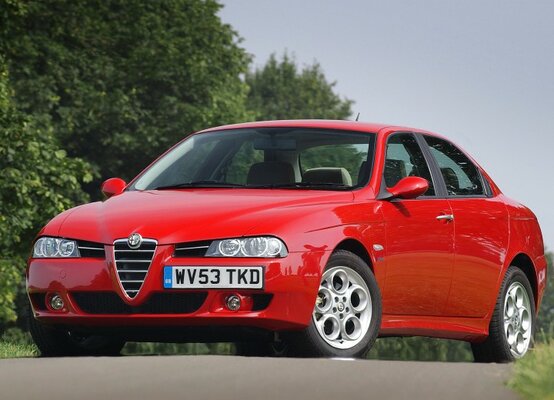 Alfa Romeo 159, Brera and 156 GTA
I always thought that if you buy any car, then it must be in the maximum configuration and in the most powerful version – after all, this is how the engineers conceived it, and simpler configurations are already a tribute to the market.
Therefore, the choice of GTA modification for me was obvious and logical, but there was a problem – to find and buy. After all, these are quite rare cars in Russia, and the circulation of their production was small. Attempts to find a car in Russia were unsuccessful and caused a lot of fun flooding on the pages of the Alfi forum, so I decided to find a car at auctions in Japan.
But life is an ornate thing, it makes its own adjustments, and it turned out that instead of the 156 GTA sedan, the 147 GTA platform hatchback was purchased. How did it happen?
Firstly, at the time of buying the 147 GTA, I already drove a "civilian" Alfa Romeo 147 Ti with a Selespeed robotic gearbox and a Twinspark 2.0 L engine and I really liked this car: compact and dynamic, beautiful, with a comfortable interior – in general, the best for the city.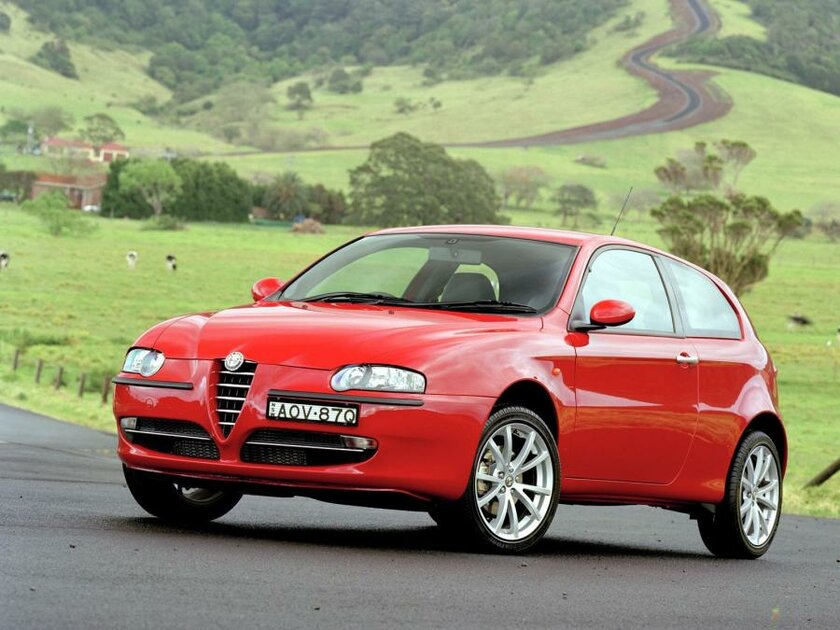 Alfa Romeo 147 Ti
Secondly, the hatchback is lighter than the sedan and has the most torsional stiffness among the coupe, sedan and Sportwagon station wagon, which means that the specific power per ton will be slightly higher, and the car will be at least a little more dynamic. Therefore, when the Alfa Romeo 147 GTA suddenly appeared on the horizon "here and now", the decision to buy it was made at lightning speed.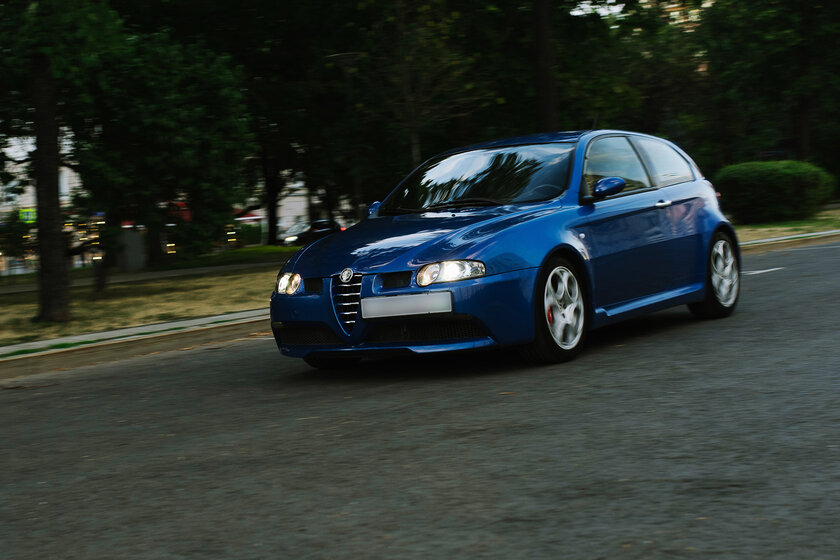 By the way, does she have a name?
The car has no name, it's Alfa Romeo 147 GTA, I call it "Alfa" or "GTA". By the way, GTA stands for Gran Turismo Alleggerita, or in Russian "Lightweight Gran Tourer".
Tell me how did she get to you?
As I mentioned, the purchase history is interesting and fast-paced. Initially, the plans included the option to bring a car from a Japanese auction, scheduled this event for 2023. Once, while browsing the social network, Drive2 found a page with a blue 147 GTA, without thinking twice wrote to the owner and received a polite refusal, motivated by the fact that this is one of the favorite cars in the garage, plus advice to look at buying a platform Alfa Romeo GT (coupe body), as such cars often appear on sale. It was in the middle of February 2022… and in early May I bought this car. We met, looked, from the first revolutions of the engine and the juicy exhaust roar in the underground parking, I understood instantly — mine. Life in Russia sometimes rapidly changes everything overnight.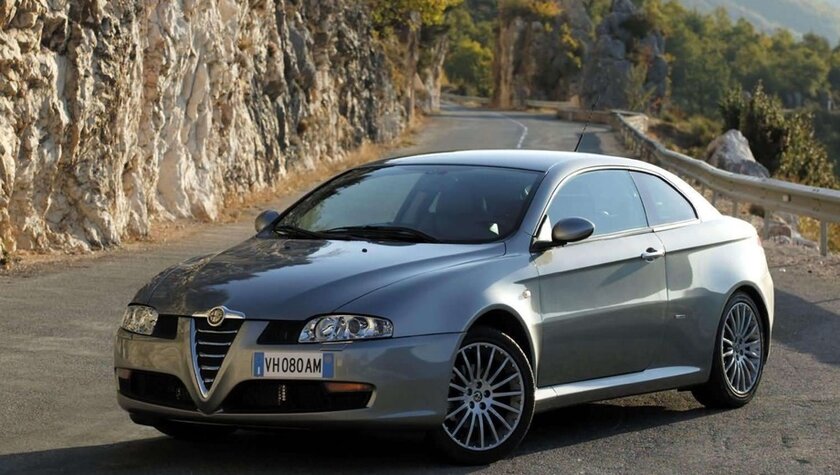 Alfa Romeo GT

How do you use?
Exceptionally as a weekend car in dry and warm weather. A guaranteed mood lifter, like a favorite toy with the right attitude. I take part in the events of our very positive community of Russian Alfisti. In general, I have fun in the car.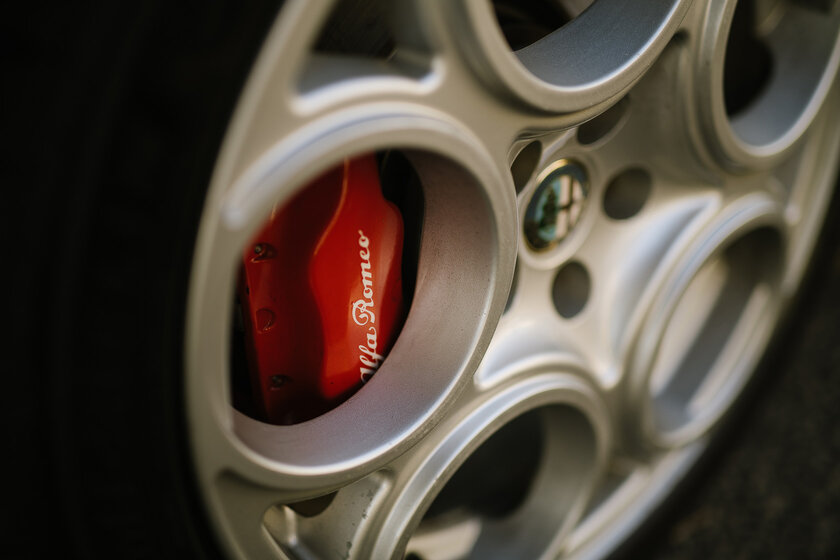 Tell the math of possession
It should be borne in mind that this is an age-old car with a rather tough operation, even if not every day and not a lot, but all this requires constant attention, qualified service, high-quality spare parts and fuel and lubricants. There is always a desire to use only original spare parts, which are still available. This increases the cost of ownership. But the fact that, in many ways, it's a standard 147 doesn't make the cost of ownership sky-high.
In dry numbers: based on 250 liters. With. transport tax in Moscow is 19,000 rubles a year (by the way, in the region 11,000), OSAGO insurance is 8,000 rubles. Oil change: sports Selenia Racing – 12 thousand. The air filter is sports, I serve it myself, the kit (flushing + oil) costs 2,500.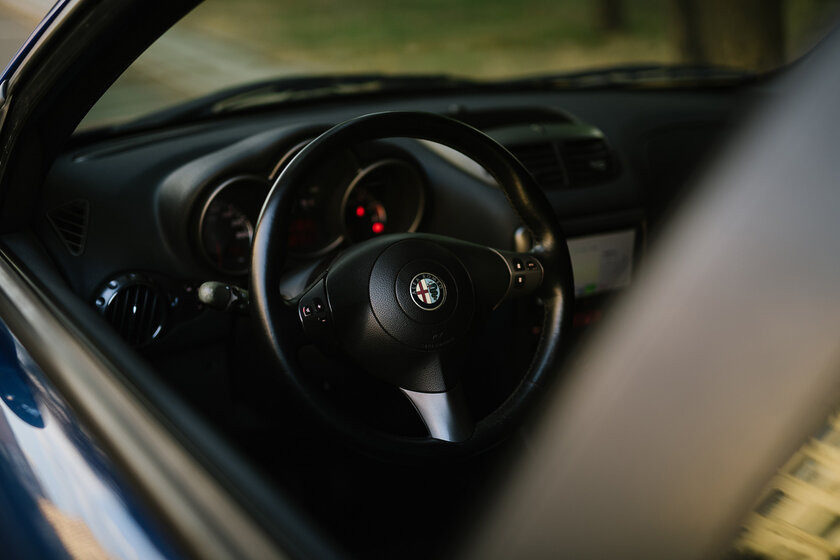 What was before? What would you change to?
In the recent past, as already mentioned, there was a "civilian" Alfa Romeo 147 in the top-end Ti configuration ("international tourism"), before that, since 2004, mostly "vegetable" JDM cars (models for the domestic Japanese market).
I do not plan to change anything, but I dream of Maserati Quattroporte. Italian cars are love forever!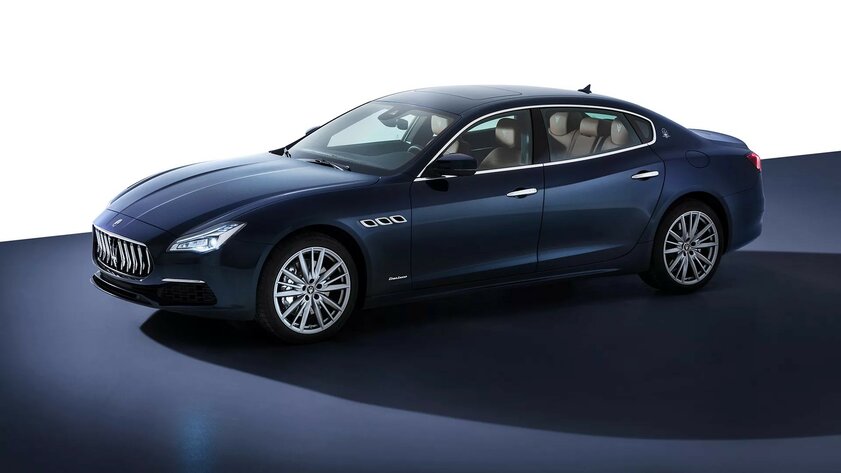 Maserati Quattroporte
I sit behind the wheel
The main thing is that I have already heard about these cars: "They are front-wheel drive, what kind of buzz are we talking about ?!". The answer is amazing!
But first I will mention sports seats that tightly wrap around those sitting in front and have lumbar support. I make basic adjustments for myself (no difficulties with this) and the steering wheel. And here a nuance is revealed in the form of a spacer, that is, the steering wheel by default is further than the design suggests. It turns out a more sporty grip and overall geometry when landing, but you have to stretch to the levers on the rail. The owner says it's a matter of habit, but there's also the issue of brush length. The steering wheel itself is extremely comfortable to grip and it is clear that it was designed for active steering.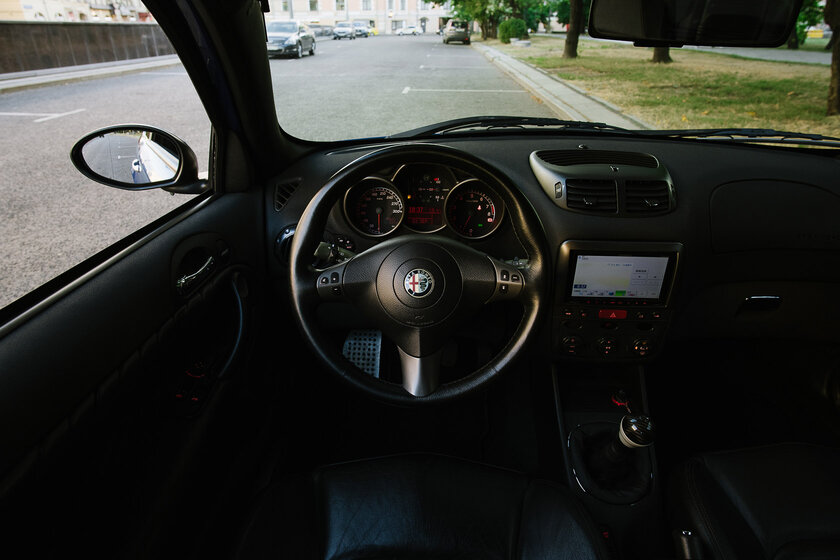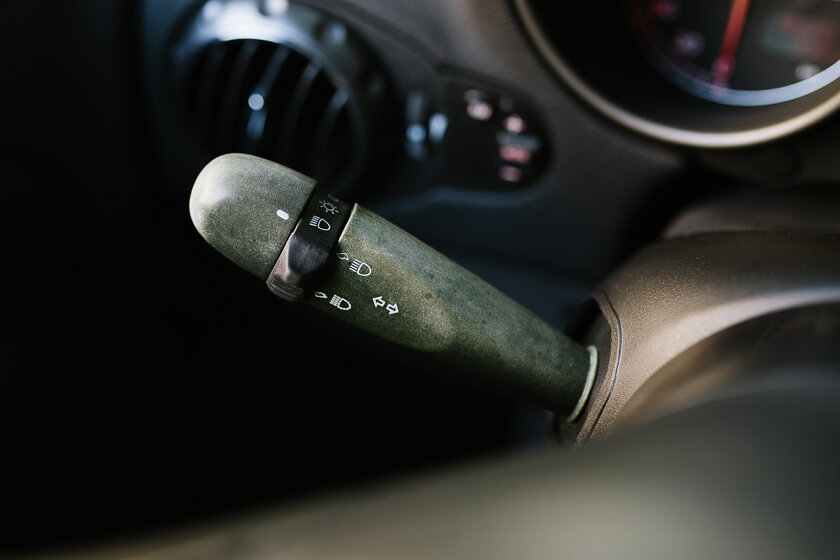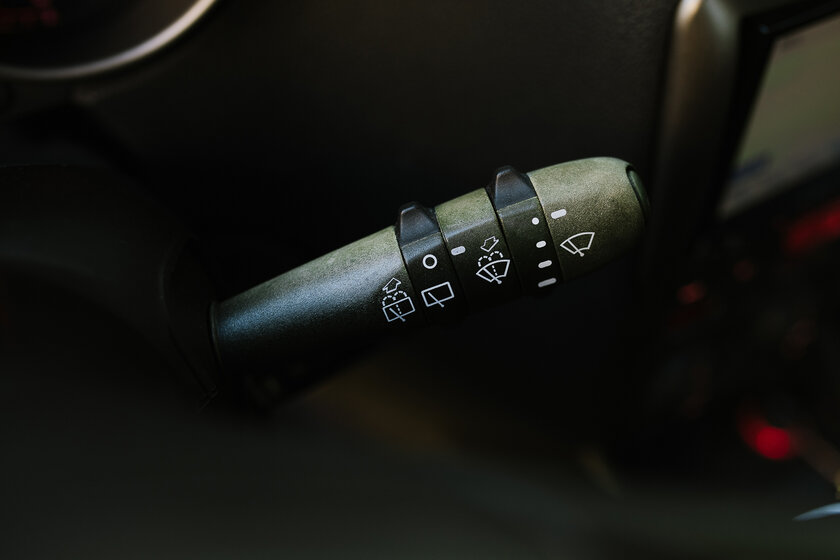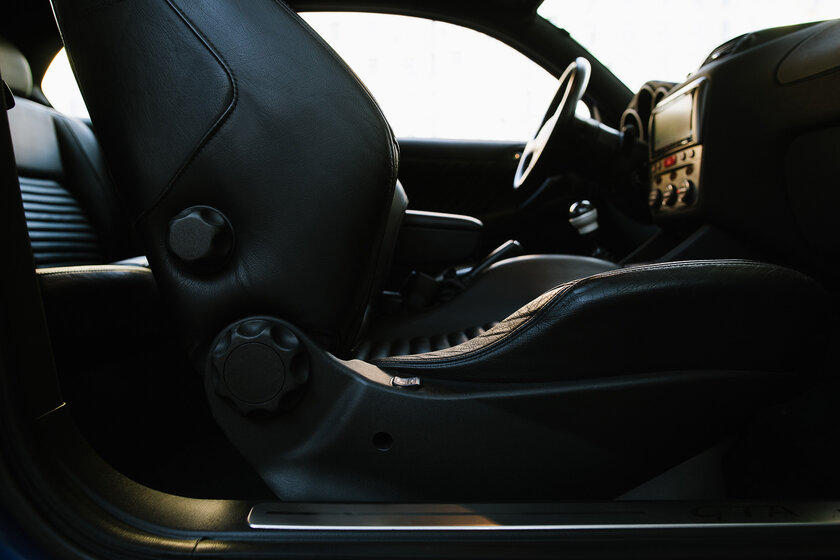 Time does not spare plastic levers at the steering wheel
The box is mechanical, but there are no difficulties. A little accustomed to the course of the lever (longish) in place, I start and, on the first one, of course, slowly. Wow, slowly it's boring here and the sounds that seep from the exhaust and engine into the cabin are calling you to drown. Well, go ahead. The most pleasant pickup of the voluminous atmospheric V6 quickly sends the speedometer needle up the dial. You can easily believe in the declared 6 and a half seconds to a hundred here.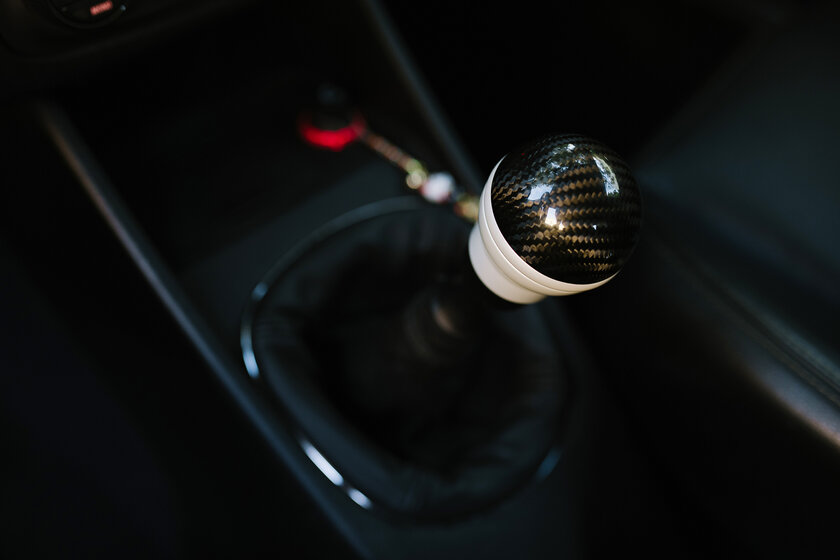 The steering wheel is a good old power steering. So there is a great return and a complete understanding of everything that happens under the wheels and with the wheels. Yes, with that much power, the front-wheel drive pulls the rear insanely forward like a pickup truck pulls an unloaded trailer. In general, 147 GTA is one of those cars that will require skills from you, but also give you something to learn.
Those few kilometers that I had a chance to drive behind the wheel were rolling. But even they made it possible to understand how characteristic and gambling this car is. He would frolic on winding serpentines and empty roads. Well, or in the night city. And most importantly – this Alfa Romeo gives smiles. Both the driver and those around him. That's just on the rear passengers could not be checked …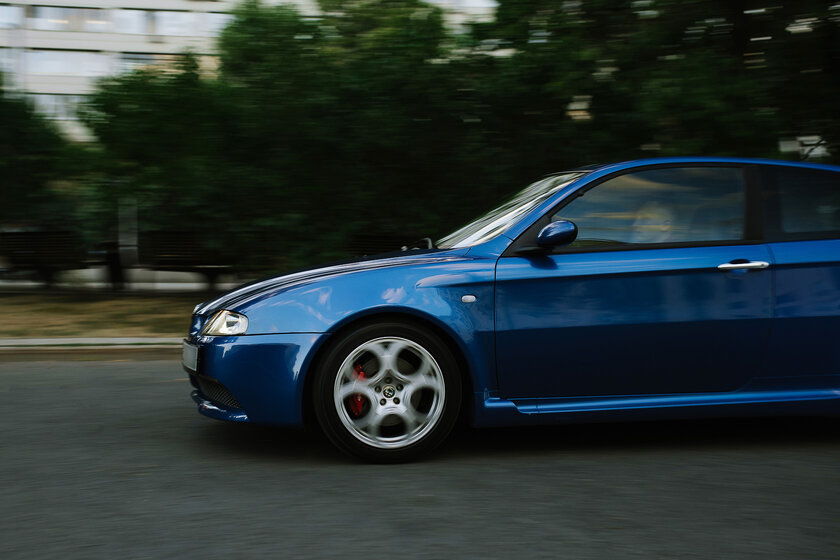 Well, I want to complete this material with quotes that Max shared, from Jeremy Clarkson, well-known to you:
"GTA has a real lust for life. She's not perfect, but if she were, driving probably wouldn't be half as crazy. And in this class, it's nice to find something like a live wire, but not enough to throw you into the nearest ditch … "

"You have to be crazy to buy it"
So if you love cars, do not be afraid, feel free to look for the one, and then the trips will definitely be a joy.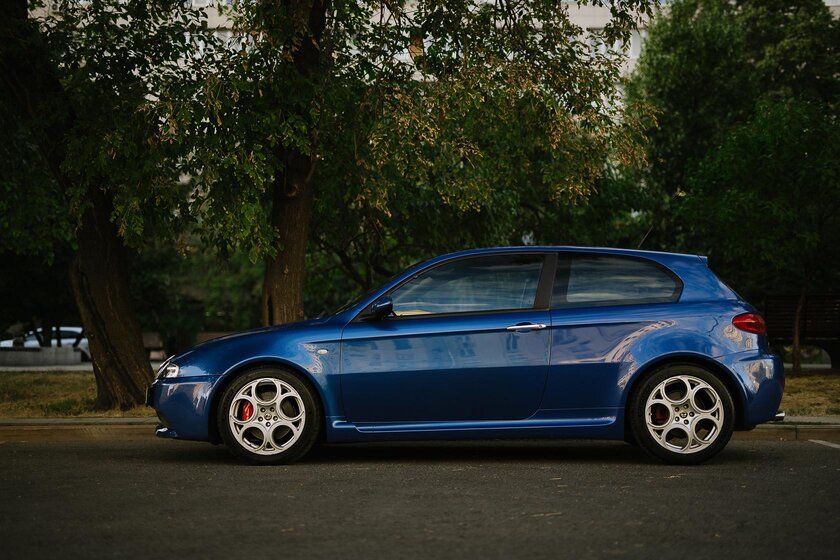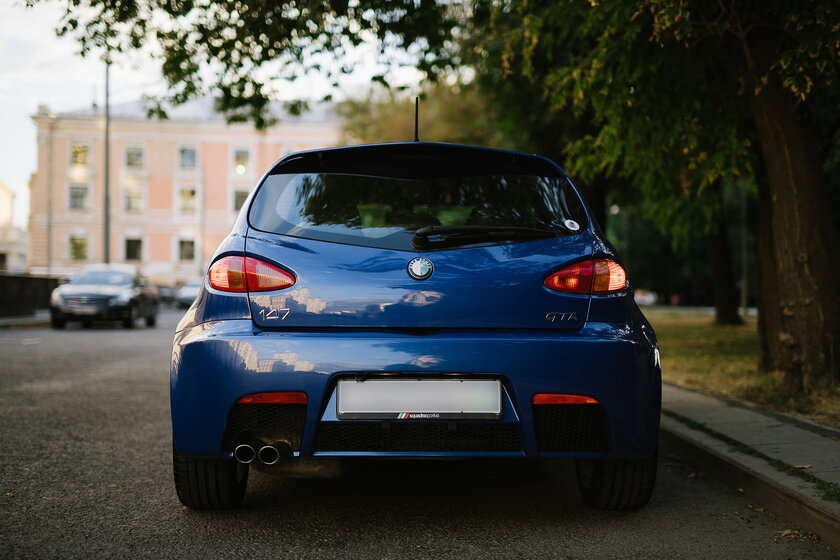 Source: Trash Box