Italian Foreign Minister Luigi di Maio presented a peace plan that envisions a ceasefire, neutrality, EU membership and a Russia-Ukraine bilateral agreement.
"Our goal is to facilitate dialogue on a ceasefire and, of course, on peace." With these words, the Italian Foreign Minister Luigi Di Maio referred to his country's peace plan for Ukraine. These are, in essence, four stages. The first concerns the ceasefire, with the demilitarization of the front line. This is the most difficult and critical phase.
The second is related to the future of Ukraine and the alliances it will be able to conclude. The big bet, according to Italy's plan, is to be able to combine the country's neutrality regime with the possibility of joining the European Union.
The third step is the signing of a bilateral Russia-Ukraine agreement, to find a solution, mainly in terms of sovereignty in Dobas and Crimea. The aim is to be able to reach an agreement on the total autonomy of these areas, including the autonomous management of security. Kyiv is considering Italian proposals
The fourth and final point of the Italian peace plan is related to the signing of a broad agreement, which can guarantee peace and security throughout Europe, in cooperation with the OSCE.
Starting from the Russia-European Union relationship
The Draghi government hopes to secure Moscow's consent to a gradual withdrawal from the invaded territories. According to the newspaper La Repubblica, President Zelensky, together with his associates, is considering the Italian proposal with interest and says that the main starting point remains the territorial integrity of his country. "We have supported the Ukrainians and this gives us the necessary credibility to advance the dialogue. We did not back down when we had to help this people who were attacked," Luigi Di Maio added.
Theodoros Andreadis Siggelakis, Rome
Source: Deutsche Welle
Source: Capital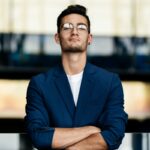 Donald-43Westbrook, a distinguished contributor at worldstockmarket, is celebrated for his exceptional prowess in article writing. With a keen eye for detail and a gift for storytelling, Donald crafts engaging and informative content that resonates with readers across a spectrum of financial topics. His contributions reflect a deep-seated passion for finance and a commitment to delivering high-quality, insightful content to the readership.