The center-left is trying to rally but in some places the differences are insurmountable. And Georgia Meloni from the extreme right hopes to be elected prime minister and "then she will divide the ministries".
The Italian election campaign continues, with its special and unique characteristics. The center-left of the Democratic Party is trying to find allies, hoping to close the gap with the conservative faction.
At this stage, the democrats secure 23% of the voting intention, as does the extreme right of the Brothers of Italy. The centrist party Azione (Action), the Italian environmentalists and Luigi Di Maio, former "five star" and foreign minister, have joined the progressive alliance.
As has already happened in the past, the problem is that this broad consensus risks disorienting voters. They will essentially be asked to choose an alliance, in which, for example, Azione is in favor of nuclear power and the Greens reject it without any possibility of negotiation. "Democrats" also call for extraordinary taxation of higher incomes, but more moderate forces see it as almost a challenge.
Meloni: "Homeland, Religion, Family"
Of course, there is also the opposing alliance. In the centre-right, Matteo Salvini has already stated that he would like to return to his old duties and take over as interior minister, as he did two years ago. He even visited the island of Lampedusa and insisted that the policy of the current government to deal with immigration is ineffective.
"We will deal with the various ministries after the announcement of the election results," Giorgia Meloni, head of the far-right Brothers of Italy, answered him. Meloni in turn hopes to be elected prime minister and insists that her main points of reference are: "Homeland, religion and family".
Finally, there is the certainty of the current Prime Minister Mario Draghi. He has officially said that he does not want to deal with politics anymore. In his latest press conference, however, many analysts had the feeling that this door has not been completely closed. Under the condition that he be asked again with emphasis by the President of the Republic Sergio Mattarella in the event of a serious post-election impasse.
Theodoros Andreadis Syngellakis, Rome
Source: Deutsche Welle
Source: Capital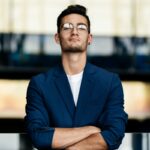 Donald-43Westbrook, a distinguished contributor at worldstockmarket, is celebrated for his exceptional prowess in article writing. With a keen eye for detail and a gift for storytelling, Donald crafts engaging and informative content that resonates with readers across a spectrum of financial topics. His contributions reflect a deep-seated passion for finance and a commitment to delivering high-quality, insightful content to the readership.