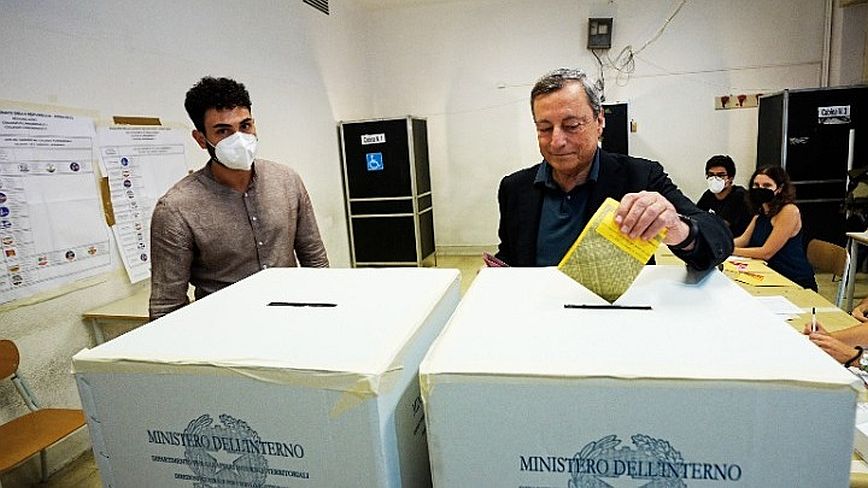 Italy is on a countdown, with just under 3 hours left before the polls close (11:00 p.m. local time – midnight Greek time) in the country's parliamentary elections with polls, if verified, for the first time in the country – the third economy of the EU and its founding member – to take power the most far-right government in its post-war history.
Giorgia Meloni's nationalist Fratelli d'Italia party, Matteo Salvini's Eurosceptic, also far-right Lega party and Silvio Berlusconi's far-right Forza Italia may well secure a clear majority tonight .
The polling stations will close at midnight Greek time. Once the polls are closed, the results of a series of exit polls are expected to be made public.
According to data from the Italian Interior Ministry, turnout by 19:00 local time stood at 51%, a marked drop from the 2018 election.
The prospect of an Italian government under far-right Giorgia Meloni worries Brussels, especially over the issue of sanctions against Moscow, but diplomats and experts do not see Rome of the right/far-right alliance, the favorite in Sunday's election, taking over. risk of renouncing the huge package of European reimgs secured by Mario Draghi's government for Italy.
This coalition sends contradictory messages, which worry the EU and NATO. On the one hand, Georgia Meloni presents herself as pro-Atlantic, while on the other hand Salvini and Berlusconi present themselves as quite tolerant of Russian President Vladimir Putin
Source: News Beast