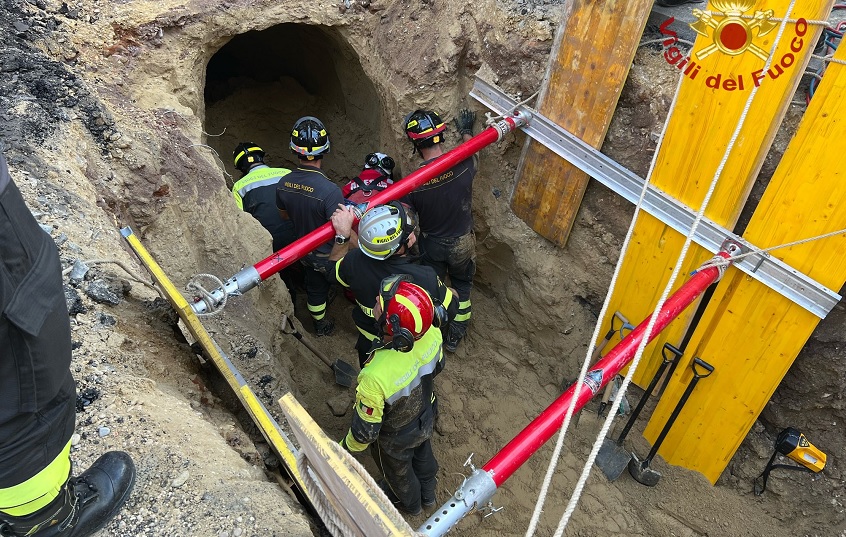 THE fire Department and the police her of Rome were called to extricate a man from an underground tunnel, which he and his accomplices allegedly dug in an attempt to rob a bank.
Firefighters spent more than eight hours trying to get the man out of the tunnel leading to the bank. It was six meters below the surface of the ground. He "stuck" in the tunnel as his efforts, according to the Italian media, collapsed part of the road of Via Innocenzo XI, of Italian capital to a point close to the Vatican.
The police authorities, meanwhile, arrested all three of their accomplices who tried to escape from the scene. The trapped man was taken by ambulance to a local hospital.
Both the security forces and the residents watching the marathon rescue operation could not believe what had happened. He went riffing and found himself trapped deep in the earth. Initially, the hypothesis was that it could be a worker who fell into the tunnel or a careless passerby.
The four would-be robbers are presented by the Italian media as having rented premises near the scene and began to dig the tunnel in order to reach the bank's safe and… treasure. Before they could, the road collapsed and the man was trapped and those responsible were arrested.
In fact, when the procedure was completed and the man was placed on the stretcher and in order to be transferred to the hospital, the passers-by and the residents of the area burst into applause, rewarding the efforts of the firefighters.
Source: News Beast