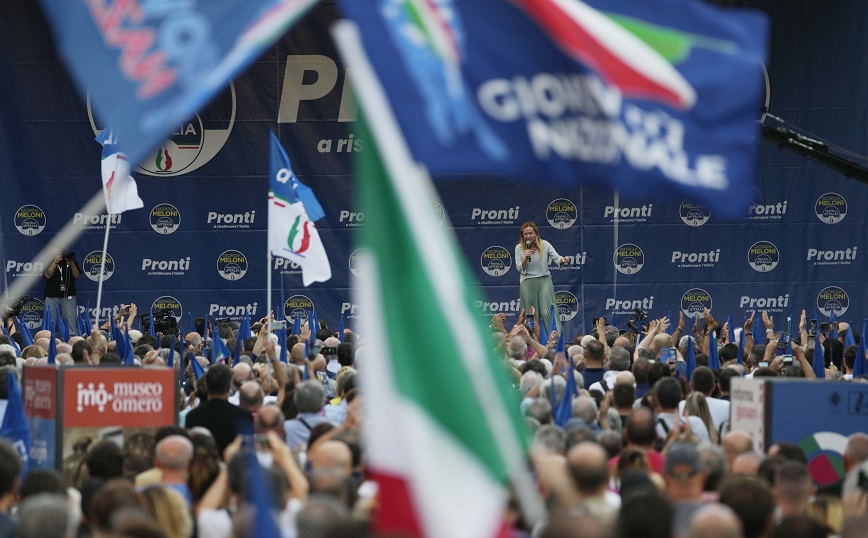 News poll which was conducted in Italy for voting intention of citizens, brought the extreme right to first place, while it showed that Giuseppe Conte is strengthening his percentages and reaches third place.
As reported by the Athens News Agency, the pulse measurement was done on her behalf polling company Izi and shows that substantial changes occur in terms of voting intention.
In more detail, the far-right Adelphia of Italy they remain firmly in the first place of the intention to vote, with a percentage 24.5%. Second is the center-left Democratic Partywith percentage 21.8% and to Third Place there is a change of essential meaning: the Five Starschaired by Giuseppe Conte, "convince" it 13% of the respondents, while the League of Matteo Salvini at this stage does not exceed 12%.
Also, the Forsa Italy of Silvio Berlusconi is supported by the 8% of the statistical sample and the so-called "centrist pole" by Carlo Calenda and Matteo Renzithe 5.2%.
In addition, Greens and Italian Left they ensure it 4.5% of voting intention, the radical movement "More Europe" the 2% and the movement "Citizens' Effort" of the Minister of Foreign Affairs, Luigi Di Maio, the 0.6%.
In the event, finally, of a worsening of the international economic crisis, the answer given by 30% of respondents regarding who should govern is that a government of national unity should be created, while 25.9% want a government of technocrats with a prime minister without party identification and only 18.5% would prefer a conservative government with far-right Georgia Meloni as prime minister.
Source: News Beast