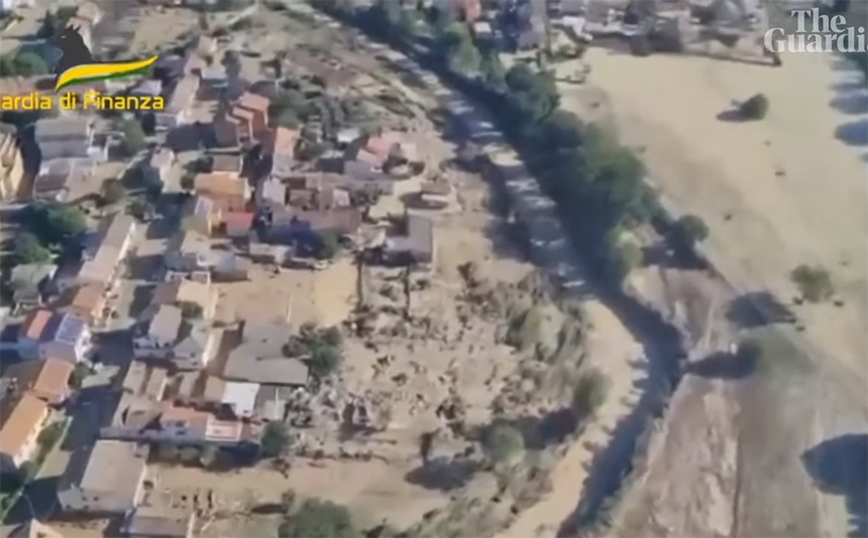 THE Italy is counting its wounds in the Marche region, as there have been killings floodswith the testimonies being shocking, since the residents describe how they lost their loved ones.
As Agence France-Presse reported, Adriana Pianelli was calling out the names of her husband and son when she saw them being dragged by a torrent of mud, in an underground garage of Pianello di Ostra, in Marche region of central Italy, which was drowned by the downpouron the night of Thursday to Friday.
"I was shouting: Andrea, Giuseppe! But the water rose so fast, so much mud, they had no hope," said the woman who saw her 25-year-old son and her 65-year-old husband perish before her eyes. They wanted to get their car out of the underground garage so that it wouldn't be swept away by the water…
"It was like a tsunami. They were there and then they disappeared," said Adriana, who was waiting for them at the entrance to the garage.
Pasquale Avalone thought it was over when the water flooded his house and reached his neck. "The front door came off its hinges and the water stuck me to the wall. I managed to climb into a cupboard and I was waiting for my death," said the 30-year-old man, still shocked by the disaster that claimed the lives of ten people. He struggles to hold back tears as he picks up his son's muddy toys and throws them into a pile of furniture on Via Pianolo di Ostra. Four people lost their lives on this road.
It is noted that the government declared a state of emergency in Marche and released a first aid package, amounting to 5 million euros.
Source: News Beast