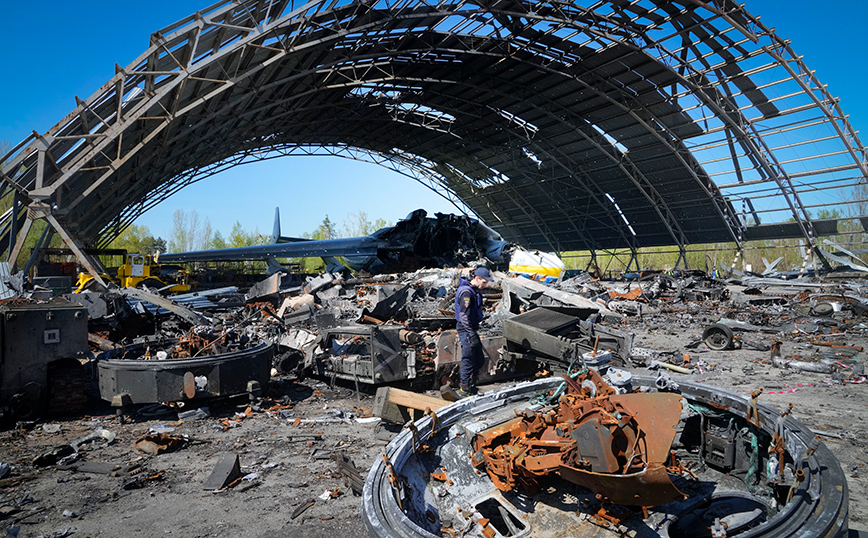 Peace plan for Ukrainebased on four points, was handed over to UN Secretary General Antonio Guterres by the Italian government, through Foreign Minister Luigi Di Maio.
More specifically, according to the Italian press, the peace plan worked out by the Draghi government is based on the following points:
The condition for the plan to enter into force is the most difficult. It is about achieving a ceasefire between the parties involved, since a simple, temporary truce is not considered enough. According to the Italian plan, the ceasefire should be accompanied by surveillance mechanisms and the total demilitarization of the front line.
Second point, neutrality and the European Union
The second point concerns a multilateral negotiation on the future status of Ukraine. According to Italian Foreign Minister Luigi Di Maio, it would be useful to achieve a neutrality in Kiev, with the provision of "political guarantees" by the international community. At the same time, this agreement should be compatible with the country's accession to the EU.
Third point, autonomy of the areas in question
An agreement on the disputed territories is also envisaged, with particular reference to Crimea and Donbass. This agreement will concern the sovereignty, the control of the territory, the legal status of these areas and any autonomous government. Guarantees of historical and cultural identity will be provided. In other words, reference is made to an autonomy of the disputed areas, which does not conflict with its sovereignty. Kiev throughout the country.
Fourth point, agreement on security and peace in Europe
The last point of the Italian peace plan concerns the signing of a new, multilateral agreement on peace and security in Europe, with a direct reference to the European Union 's relations with the Russia. The main objectives are to ensure strategic stability, control of armaments, and the adoption of measures to prevent war. At the same time, the Italian proposal emphasizes the need to achieve a regime similar to that which existed before the Russian invasion of Ukraine and – as a final step – the easing of sanctions against Russia.
"Unfortunately, we do not know the details of this plan at this time. "I do not know if it was sent to us through diplomacy, but we were informed of its existence by the media," Putin's spokesman Dmitry Peskov was quoted as saying by AFP, citing AFP.
Source: News Beast