- Article Top Advertisement -
Who is a leader? According to Jacinda Arden, 43, prime minister of New Zealand, a leader is "one who knows when it's time to go." She is, therefore, because she just announced that she will leave her post on February 7, ahead of the new elections on October 14. You were elected in August 2017, five and a half years ago, which however seem like centuries if we measure them in terms of fires and the climate crisis, the economic crisis, the pandemic, terrorism (the attack in Christchurch in 2019), all emergencies that have affected the country she ruled.
A decision that amazes and causes discussion for various reasons.
- Article Inline Advertisement 1-
One: it's a fairly new decision. In today's political world, virtually no one gives up power and some hold on to it in aeternumsee Chinese Xi Jinpingwhich has self-extended power until 2027 and beyond, or Putinat the summit in Russia since 2000.
Two: the premier added that she has no precise plans on what she will do next. And then she added that she is "looking forward" to spending more time with her family again. "Probably, they are the ones who sacrificed the most," she said. And, addressing her 4 and a half year old daughter, and her partner, with whom she has been engaged since 2019, she said: «For Neve, mom can't wait to be there when you start school this year, and for Clarke Let's finally get married." On social media, people have had two opposite reactions: one of blame, which can be summed up as "a victim of the patriarchy, she wants to be a mother and a wife", and one of support, such as: "she too chooses life, not work , brava", in the wake of «great resignation» or «burnout». In reality she had specified: «I'm not leaving because it was difficult, hard. If that were the case, I probably would have quit my job after two months." And we come to point three.
Three: Jacinda Ardern motivated her choice as follows: «I'm exhausted. I just don't have the energy for another four years." It reminds us of a central theme of politics, never considered enough: responsibility. It is a responsibility to represent the citizens' requests, it is a heavy commitment, and when you are no longer 100%, you have to step aside and acknowledge it. Last politician who had made a similar reasoning? Pope Ratzinger. "Having such a privileged role comes with responsibilities, including knowing when you're the right person to be in charge and when you're not," Ardern explained.
Four: even the way he said it, being moved, generated more blame. He said, "I'm human." She cried. Previous illustrious examples are Elsa Fornero grappling with the announcement of pension reform in the Monti government, or Theresa May resigning from Downing Street 10. Like them she was, of course, criticized: as a crying woman, therefore fragile, therefore inadequate . Patriarchy dies hard, even in New Zealand.
Five: as we said at the beginning, Jacinda Arden shows us that there is a different kind of leadership, that you can be strong without showing your muscles, whether you are a man or a woman. He said: "I hope to leave New Zealanders with the belief that one can be kind but strong, empathetic but decisive, optimistic but focused." I would add: that you can be prime minister with the utmost commitment and then choose to leave, full stop.
Source: Vanity Fair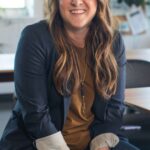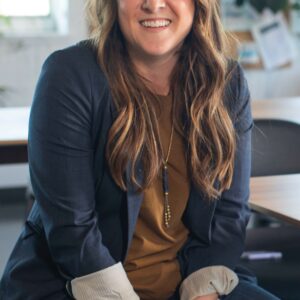 I'm Susan Karen, a professional writer and editor at World Stock Market. I specialize in Entertainment news, writing stories that keep readers informed on all the latest developments in the industry. With over five years of experience in creating engaging content and copywriting for various media outlets, I have grown to become an invaluable asset to any team.
- Article Bottom Advertisement -