Block has submitted its second quarter 2022 results to the US Securities and Exchange Commission.
The company, founded by former Twitter CEO Jack Dorsey, recorded a profit of $1.47 billion in the second quarter of 2022, despite the ongoing turmoil in the cryptocurrency market.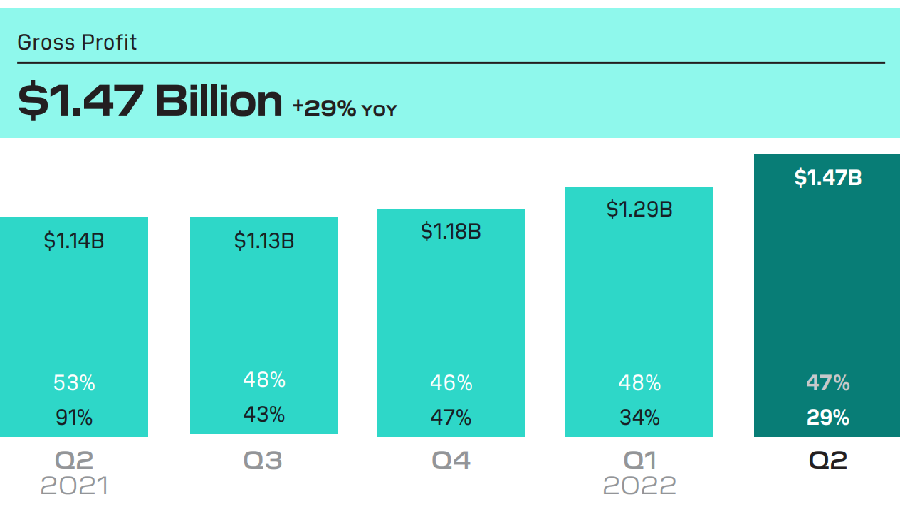 According to preliminary estimates, the company's income for the second half of the year should have approached $ 2 billion, however, the fall in the value of crypto assets led to the fact that income from services fell. In particular, the profitable component from operations with bitcoins amounted to only about $41 million of the total profit of Block. At the same time, the loss from the depreciation of assets in bitcoins reached $36 million.
Block receives commission income denominated in bitcoins when providing trading services in BTC through the Cash App digital payment application.
The decline in bitcoin gross margins demonstrates that servicing operations with this crypto asset for a company that receives the bulk of its income from commissions can be a costly and inefficient solution, Block says in a report:
"The decline in bitcoin revenue and gross margins was driven primarily by lower consumer demand and the value of the asset, partly attributable to uncertainty around the full spectrum of crypto assets."
However, the Q2 report showed that the company has increased its 2022 full-year profit expectations by about 29%.
A different situation is developing at MicroStrategy, where, against the backdrop of multi-billion dollar losses, the iconic figure of the crypto industry, Michael Saylor, leaves the post of CEO and moves to a lower position. There is a possibility that he may retire from his new position.
Source: Bits