- Article Top Advertisement -
The thought of seeing each other again on television or in the cinema terrifies many actors and many actresses, but not Jacob Cullin which, every time Rai1 broadcasts a new episode of Lolita Lobosco, takes the opportunity to understand what he did well and what he could have done better. «I always take care of myself, and I can say that I'm living it well. It will be because the character is funny, even if it is normal to try to improve myself every time », says Cullin on the phone from her Cagliari, where she is on stage with two shows at the Teatro Lirico. In the fiction with Luisa Ranieri lends the face to Lello Esposito, a "bungling" character who arouses sympathy because, as Jacopo Cullin rightly says, "being clumsy creates immediate empathy". For the rest, the actor, who turned 40 in 2022 without a shred of regret, feels he is experiencing a moment of balance and serenity after the tribulations that accompanied a good part of his 30 years, when the stagnation linked to work brought him repeatedly questioning whether acting was actually the right path for him.
- Article Inline Advertisement 1-
That grayness and that sadness, however, Cullin managed to drive them away thanks to art, al carousel of characters that he has invented throughout his career to be able to elicit a smile from his audience and, above all, from the short films he shot to remind them of how he accepted pain so as never to fall into it again, trying to take all the best that life can offer and feeling lucky for « the magical moment» – as he defines it – that he is experiencing. With a dream: pHe will soon be able to shoot his first film as a director – «Before I had a certain reluctance because I've always had great respect for the figure of the director, but now I feel the time has come».
How many characters has he invented in his career?
"About eight. In the last show on stage in Cagliari, however, I bring only three».
Who was the very first character?
«My friend Roberto's father, who had a very special voice every time I called his house. It was the very first catchphrase in Sardinia».
When was it?
"In 2003, I was 21 years old."
As a child what did you want to do when you grew up?
"The archaeologist. Digging into the past is what an actor does when he's got to prepare a character, and I think some of that wish I've fulfilled. The child Jacopo should be satisfied with the adult Jacopo».
It seems to me that you are a romantic.
"Very, what is life without romance?"
In this regard, in his biography, he writes that he had his first kiss at the age of 11: quite precocious.
We were at the cinema watching Aladdin, my girlfriend's dad had accompanied us even though, at the time, I had lied to her, because I had told her that I had given my first kiss many years before. The bad thing is that she didn't do very well, I told her I was a little rusty ».
When does acting come instead?
«Around the age of 16, when an acting seminar made me understand that this would be my path. One day some representatives of the seminary went to many classes of my school to find out if there were any students interested, but at that moment I was in the bathroom. So my best friend raised his hand for me, giving me his place.'
Generous, his friend.
«I was a bit of the jester of the class, I made everyone laugh. They knew that I was the most inclined towards an activity of that type».
Did you like being the center of attention?
"I wanted to hear people laugh. After listening to the first one, something clicked: it has become a drug, you need to make people laugh more and more».
Is it easy to make her laugh?
«I enjoy myself easily, even if I like natural situations. Like dogs. Every morning I watch videos of them doing stupid things on Instagram."
You have a dog, right?
"He's a mestizo, but now my mother has him because I'm almost always away for work."
He was the same as a boy too, since at 18 he started working as a tourist entertainer.
«It was a great school, also because I was extremely shy: for example, calling a 70-year-old lady "you" seemed crazy to me».
Let's be honest: do you want to be an animator?
"To death. It will be the charm of the uniform, of the whistle. Go figure."
Did leaving for tourist villages imply a desire for independence?
«I'm just saying that the first year I was an entertainer I had a flat phone on the bedside table for a month. At one point they called me from reception because my mother was worried, but I really didn't realize it had been so long».
Has Cagliari ever been close to you?
"Of course, I couldn't stand it anymore. I lived 6 years in Rome, then in Paris and a year and a half in New York: as a boy I thought the real world was out there but, after seeing it, I realized I was born in a paradise, and this is the which is why I came back. Now I take the plane like the bus.
I read, however, that the plane scared her.
"When I was younger, yes, it's true. Then, in 2009, I went to New York for a nice shock therapy: a 9-hour flight».
Why New York?
"For love. In the city, however, I worked in the undergrowth of independent films and shorts».
At some point, however, it returns. How come?
"Because we broke up. Other than that, the city was very hectic – you had to go somewhere else to breathe. In Cagliari you can breathe very well ».
You said that you lived for many years in Rome like many actors: how did you experience it?
«Not good, because the work was stopped. During that time I participated in Zelig, but the truth was, I didn't just want to be a stand-up comedian. Then, the following week, I received the answer for an audition I had done 6 months earlier for a film in Lecce. This is why I am very attached to Puglia».
When things didn't move in Rome what did he do?
«I was restless, I didn't live it well. I thought I had it all wrong because I worked a lot in Sardinia. Then, suddenly, everything moved».
In your biography you often speak of a search for the meaning of life: when did you start thinking about it?
«Around the age of 30 I began to question everything: I saw everything grey, I was depressed because nothing was moving, and that's when I understood that letting things happen everything would have gotten better, and so it was. It's the way I accepted this restlessness that made the difference, and it's this that gave me peace of mind at the age of 40. Now I live well, I let myself be touched much less by negative things ».
What helped you come to this awareness?
«Shooting short films, which have served as therapy. I used to talk about the moment I was experiencing, the suffering, the abandonment at the end of a relationship in which I had invested a lot: reviewing what I had been through and how I overcame it helped me a lot».
It seems to me that you are hyperactive. Boredom as he sees it?
"I do a lot of things, but not because I'm afraid of boredom: I like doing nothing at times, but I don't always succeed".
What scares you, then?
"The untruth".
And the time that passes?
"No, not that. Now I'm 40, the age I've felt since I was 10: now that I'm done they can't scare me. I have reached a new level of awareness and serenity, and I really like it».
Common sense often sees 40 as the right age to start a family: have you ever thought about it?
«I've been thinking about it for a long time: maybe it will come, but without chasing anything. I grew up with my mother and brother, and from an early age I always felt like the head of the family. However, as my mother says: time to time».
More stories from Vanity Fair that may interest you
Lolita Lobosco 2 and that problem called "accent"
Luisa Ranieri: «Lolita and Montalbano? They wouldn't get along."
Luisa Ranieri, the beauty of recognizing yourself
To receive the other cover of Vanity Fair (and much more), subscribe to Vanity Weekend.
Source: Vanity Fair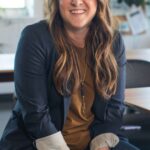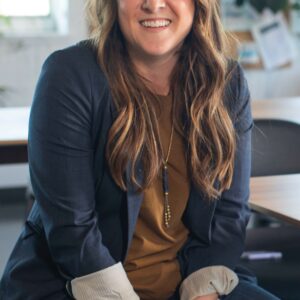 I'm Susan Karen, a professional writer and editor at World Stock Market. I specialize in Entertainment news, writing stories that keep readers informed on all the latest developments in the industry. With over five years of experience in creating engaging content and copywriting for various media outlets, I have grown to become an invaluable asset to any team.
- Article Bottom Advertisement -