- Article Top Advertisement -
Jacqueline Luna Di Giacomo has been talked about in the last two years mainly because of relationship with the singer Ultimo, made public in March 2021. Now however the daughter of Heather Parisi and the Roman orthopedist John Di Giacomo it ended up in the chronicles roses for a completely different reason. In fact, the twenty-three year old revealed on social media: «I haven't seen my mother for ten years». Words with which she wanted publicly deny momwho in recent days during an interview with Beasts had told a serene extended family.
Gossip has long claimed that Parisi has become mother in 2010 of twins had by her husband Umberto Maria Anzolin – are not on good terms with Rebecca Jewel Manenti (born 1994) e Jacqueline Luna DiGiacomo (of 2000), the two daughters from his past relationships respectively with George Manenti And John Di Giacomo. When asked on the subject by Fagnani, the showgirl declared: «We we are a big familyI have two grown daughters, Umberto Maria has two grown daughters and we have our twins, we have six children in all. We get along with everyonesure, though they are now women, but of course they have a relationship with me. Who lives in Rome, who lives in Vicenza, who lives in Los Angeles, the other lives between Oxford and Cambridge, with the distance it is very difficult, but I'll see you, of course. The relationship is united, despite that annoying gossip like a mosquito. Is the speaker sure he knows more than I do? They come to my house to tell me "don't forget that you have two other daughters". But do you have to tell me?"
- Article Inline Advertisement 1-
Words that had not convinced the gossip addicts, also because a question posed by Fagnani to Heather about Jacqueline Luna's private life had left the showgirl rather displaced: «Am I happy to be Ultimo's mother-in-law? Whose? I don't know what you're talking about». Shortly after the interview, Jacqueline Luna herself wanted to make things clear, revealing her relationship with her mother with a story of her on her Instagram profile: «I will always respect my mother, despite his absence in my life. Last night I felt disrespected me, and I find myself forced to admit a sad reality, which I personally would have preferred not to share. I haven't seen my mother for 10 years».
So since 2013, when he left Hong Kongwhere for a while he had lived with his mother, to return to Rome. «I dissociate myself from whatever has been said», added the girl on Instagram: «She doesn't know anything about my life except via social networks like you». The twenty-three-year-old then asked followers to respect her privacy "on such a delicate subject" and finally concluded: "I am only Jacqueline Luna, and I would like one day to talk about me and for what I have created. For Jac who will work in the world of cinema and for my brand».
More stories from Vanity Fair that might interest you:
– Last, love holidays in Mexico with Jacqueline Luna Di Giacomo
-The singer-songwriter Ultimo has a new girlfriend: Jacqueline Luna Di Giacomo (daughter of Heather Parisi)
-Heather Parisi: «Twins at 50, call me "mom-grandmother"»
\
Source: Vanity Fair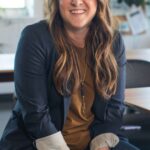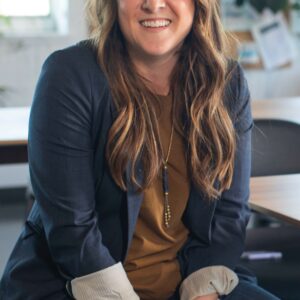 I'm Susan Karen, a professional writer and editor at World Stock Market. I specialize in Entertainment news, writing stories that keep readers informed on all the latest developments in the industry. With over five years of experience in creating engaging content and copywriting for various media outlets, I have grown to become an invaluable asset to any team.
- Article Bottom Advertisement -