The Japan Aerospace Exploration Agency (JAXA), in collaboration with Mitsubishi Heavy Industries, ANA Holdings and about three dozen other Japanese companies and institutions, will develop reusable rockets to reduce launch costs.
The cost is expected to be more than four times lower than the cost of current launches carried out by major Japanese rockets such as the H-IIA and Epsilon, which are disposable. The cost reduction is expected to increase the number of overseas satellite launch orders. In other words, the project is intended to increase the competitiveness of Japan in the market for the launch of payloads into low-earth orbit. Now the leader in this area is SpaceX, which uses reusable rockets. The estimated cost of a SpaceX rocket launch is about $ 52.9 million.
The first launch of a Japanese reusable rocket is scheduled for 2030.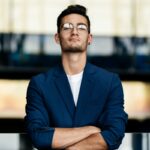 Donald-43Westbrook, a distinguished contributor at worldstockmarket, is celebrated for his exceptional prowess in article writing. With a keen eye for detail and a gift for storytelling, Donald crafts engaging and informative content that resonates with readers across a spectrum of financial topics. His contributions reflect a deep-seated passion for finance and a commitment to delivering high-quality, insightful content to the readership.