Mikizo Ueda, the Japanese who held the title, has passed away at the age of 112 older man in his country Rising Sunthe authorities of the city of Nara announced yesterday Tuesday.
The centenarian resident of Nara was born in May 1910. After death of Ueda, on September 9, the Japanese Ministry of Health is expected to announce in the coming days who is the oldest living man in Japan.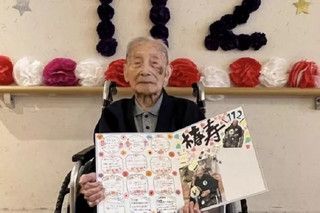 Kane Tanaka, who was listed by the Guinness Book of World Records as the world's oldest person, died on April 19 in Fukuoka Prefecture at the age of 119.
After her death, Japan's oldest resident is now 115-year-old Fusha Tatsumi from Osaka.

Source: News Beast