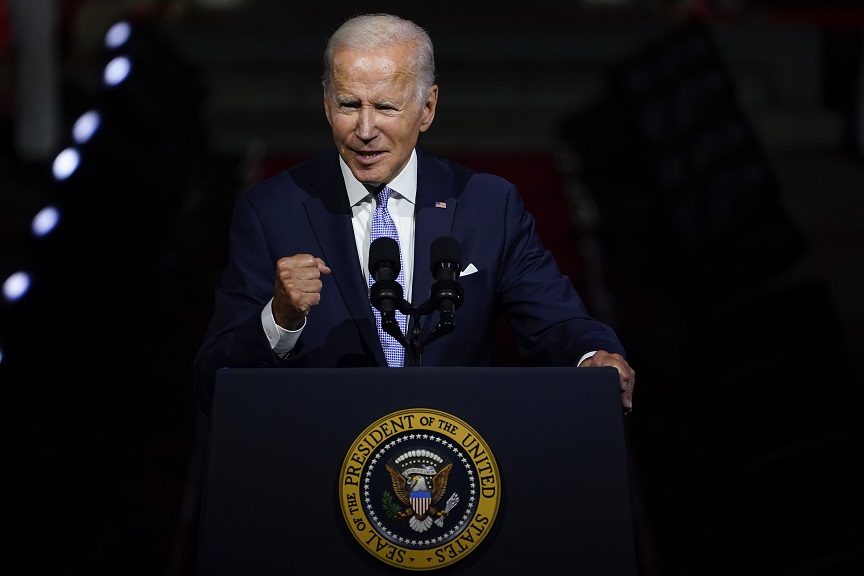 The statement of the president of USA, Joe Bidenin the television show "60 Minutes" that coronavirus pandemic it's over he's kindled…fires in his government.
"The (coronavirus) pandemic is over. Yes we still have a problem with Covid-19, we are doing a lot of work on this issue, but the pandemic is over"Joe Biden characteristically said in the program of the CBS television network that was broadcast last Sunday (18/9).
His staff reports the American newspaper "The Washington Post" was embarrassed by the position of the president and it was a surprise to many executives.
Then, a new wave of reactions was caused by Republican politicians who demanded an end to all measures against the spread of the coronavirus, but also to "freeze" or abolish other political decisions that have to do with economic measures to support the weak and the population most affected groups.
In the last 24 hours, many federal officials have been quick to clarify that the battle against Covid-19 is not over, while the White House reports that Biden's comments signal the continuation of his administration's dynamic program regarding the coronavirus. He also emphasized that the strategy of the Biden administration has not changed despite the comment of…Biden himself.
On his part, Anthony FauciJoe Biden's chief medical adviser, with his statements sent a message to Americans urging them not to relax and not to drop their shields against the coronavirus. "With 400 deaths on a daily basis I don't feel comfortable"he emphasized.
Joe Biden's comment comes at a time when health officials are scrambling to secure funding to develop new vaccines, tests and treatments against the virus.

Source: News Beast