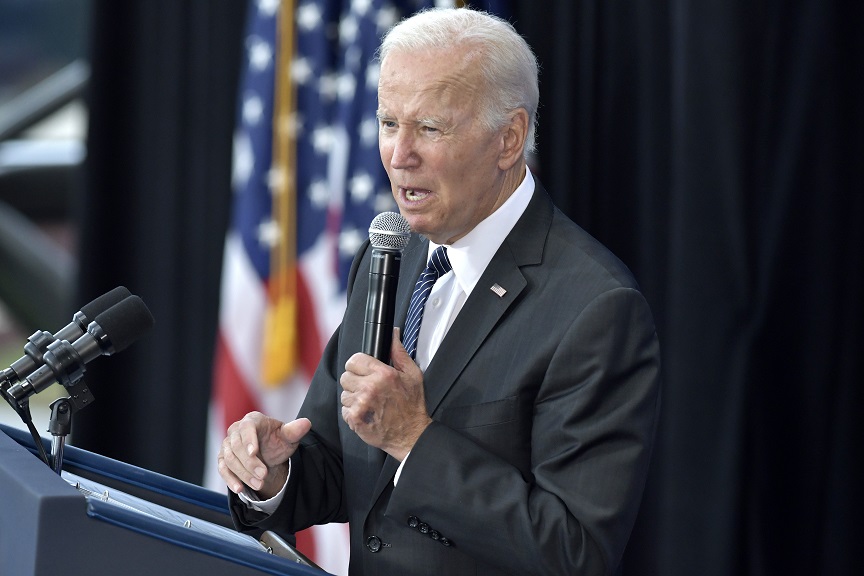 On the occasion of the 60th anniversary of John Fitzgerald Kennedy's historic speech on the dream of conquering the Moon, the president of the USA, Joe Bidenspoke yesterday Monday (12/9) about a dream of his own: "the cure of cancers once and for all". A subject he himself had painful experience with: he had previously been diagnosed with skin cancer, and in 2015 he lost his eldest son (Beau Biden) to brain cancer at the age of 46.
"In America we believe that anything is possible"Biden said in a speech at the JFK Library in Boston, following an address by the assassinated US president's daughter, Caroline Kennedy.
"Cancer doesn't care if you're a Republican or a Democrat. Together we can beat cancer"the president of the United States emphasized.
By promising to conquer the Moon, John Fitzgerald Kennedy set a national goal and achieved it, he recalled. A few months ago, President Biden spoke about the goal of reducing cancer deaths by 50% within 25 years.
"Cancer is not a death sentence, but a chronic disease that people can live with"write down.
The American government's campaign is multi-layered: it starts with prevention and early diagnosis, reducing the cost of treatments for cancer patients, and reaches research to develop new treatments and vaccines.
"Imagine the possibilities. Vaccines that could prevent cancer, such as there are for HPV (human papilloma virus that causes cervical cancer). Imagine molecular codes that could send drugs and gene therapy targeted to the right tissues. Imagine a simple blood test during an annual screening that could detect cancer early and with the highest chance of cure. Imagine receiving a simple vaccine instead of grueling chemotherapy or taking a pill from a pharmacy instead of invasive treatments and long hospital stays," President Biden said, among other things.
Source: News Beast