The US President-elect, Joe Biden has recently formally introduced the core members that will make his economic team in Wilmington, Delaware. He presented all the six future nominees and appointed people along with the Vice-President-elect, Kamala Harris. As per Joe Biden, this team is going to be groundbreaking. All the members are from different backgrounds but they are joined by a single vision, and their immediate focus is on developing workable, practical strategies to help the Americans come out of the depths of the economic crisis that has befallen them due to the coronavirus pandemic.
Providing economic relief to American citizens is one of the most crucial things that this government will have to work on. Joe Biden claimed that this is a 'first-rate team' which will help the American economy to not only build back again but also to be far better than ever before.
He said that people should remember and be relieved that 'help is on its way' in the form of Joe Biden's administration.
Joe Biden urges Congress to pass relief packages to deal with the imminent crisis.
Biden's future claims are interesting, but for immediate relief, he has urged Congress to issue financial stimulus in the form of relief packages to help people who are struggling amidst this ongoing pandemic.
For his team, he has called them a 'family-oriented team that will always be there for the Americans and their families.' He had some really impressive and empathetic words for the common man of his country, a group of people who have been greatly afflicted with the adverse effects of the pandemic as small and medium-sized businesses faced the major blows while they form the backbone of the workforce of America. So, as per Biden, these people need to be catered to first and foremost.
President-elect Kamala Harris said that this is the 'right team' for this crucial moment.
Kamala Harris also believes in what Joe Biden promises. For her, this is the right team with the most extraordinary people who can pull the Americans out of this economic crisis.
President-elect's team comprises of members who will break stereotypes and various barriers to achieve success.
Some of the key members that have been announced in this transition team that is awaiting the Senate's approval include Janet Yellen for Treasury Secretary, Wally Adeyemo for the post of deputy secretary of the Treasury, and Neera Tanden for the Office of Management and Budget.
Now, Janet Yellen is going to be the first woman to lead the US Treasury Department. Wally Adeyemo is going to be the first Black deputy secretary for the Treasury. Neera Tanden is the first American of South Asian descent to lead the US budget office. Janet Yellen's nomination was widely appreciated, but Neera Tanden's nomination has been criticized by Republicans on Capitol Hill due to her past clashes with GOP lawmakers. Anyway, her appointment depends on two elections in Georgia which will determine the party controlling the Senate.
As for breaking stereotypes, even the President-elect is also an example of that.
Some other members who have been nominated for various posts include Cecilia Rouse for Chair of the Council of Economic Advisers, who, if appointed through Senate's approval will be the first woman of color to be at this position. She will also become a member of Joe Biden's Cabinet. Jared Bernstein and Heather Boushey have been nominated as members of the council.
20th January will spring Joe Biden's approved and appointed economic team into a flurry of action to combat the disasters that the pandemic has brought upon the Americans.
Joe Biden will take oath on 20th January 2021, and that will be the beginning of a new chance for his appointed economic team to take care of the economic situation in America while allowing the government to work in good faith and for the benefit of its people.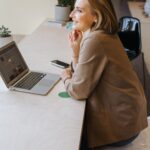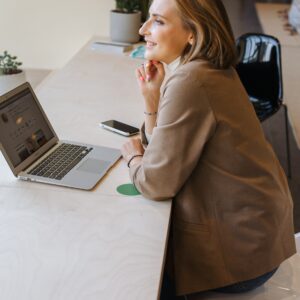 I'm Ava Paul, an experienced news website author with a special focus on the entertainment section. Over the past five years, I have worked in various positions of media and communication at World Stock Market. My experience has given me extensive knowledge in writing, editing, researching and reporting on stories related to the entertainment industry.