Johnny Depp – Amber Heard trial: Kate Moss testified – "She never pushed me, kicked me or threw me off the stairs"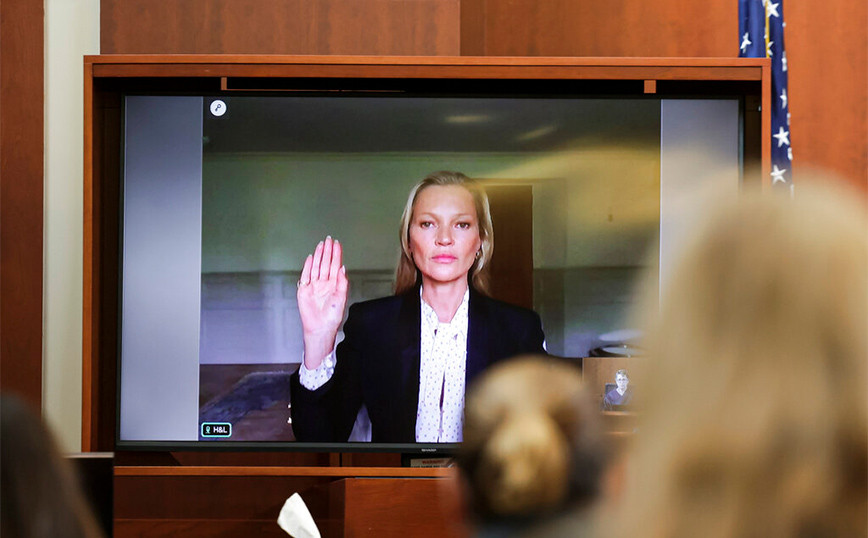 THE Kate Moss testified today in his trial Johnny Depp with the Amber Heard, as a witness to the actor with whom she had a relationship in the 1990s, clarifying that the actor never threw her off the stairs.
The specific complaint about the rumored incident of violence was made by Amber Heard, when in her recent testimony for a fight in 2015 she said that she hit Depp, while he was with him and her sister in front of a staircase, because she remembered that her ex-husband had pushed Kate Moss in a similar incident.
"It was just that, in my mind, I immediately thought of Kate Moss and the stairs and that's why I hit him." said Amber Heard.
"I fell down the stairs and he helped me, he never pushed me"
Kate Moss testified at the trial via video call and described the incident that took place on the steps of a theater in Jamaica, during her relationship with Johnny Depp, which lasted from 1994 to 1998.
"There was a storm and as I was leaving the room I fell down the stairs and my back ached. "He came running to help me and took me to my room and asked for medical help," said Kate Moss.
Then the supermodel added: "He never pushed me, kicked me or threw me down any stairs."
Earlier in the day, Amber Herd's lawyers summoned Ellen Barkin, with whom Johnny Depp also had an affair in the 1990s, to testify. Mrs. Barkin called him a "controlled" and "jealous man", recounting an incident in Las Vegas in which, as he said, Johnny Depp threw a bottle of wine in a hotel room.
Source: News Beast