Jojo Todynho decided to open up about the real reason for the end of his marriage with Lucas Souza, currently a participant in "A Fazenda 15". In a sequence of videos published on her Instagram this Tuesday (21), the singer said that she caught her ex-husband exchanging messages with other men.
"My marriage with Lucas ended because I caught him talking to men. When I went to question him, he lost control and said he was going to brand me as a homophobe on the internet. I got scared. I thought: 'How am I going to tell this?'. And then Lucas' saga of wanting to demoralize me began", he began.
The businesswoman continued to expose the influencer's supposed attitudes. "Lucas wanted to use my mother to try to demoralize me", she pointed out. "To want to destabilize me, because he knew that I had personal problems with my mother and that's why I filed the process to remove her name from my certificate, because I told her what was happening and she didn't tell me. heard", added the singer.
The singer also talked about other cases she went through before the divorce. "He kicked Braddock [o cachorro da cantora]. It's all in the process. I found marijuana inside my house. Lucas's former advisor said that he lost ten thousand to someone who photographed him at the entrance to the favela buying drugs. That was one of the reasons I kicked him out of my house."
"I'm tired of you wanting to put me as a villain and a difficult woman in history without knowing what I went through, because I didn't tell you," she continued venting in the platform's stories.
Afterwards, Jojo added. "Lucas asked me to come back, and I said he wouldn't come back. He cursed me and that's when I placed the protective measure against him. He freaked out over nothing, for nothing. Stop judging and placing women as demonized. 'How difficult she is', or 'she's crazy'. I was very passionate about Lucas, I did everything I could to help him. I have messages from his sister here, who said he was a kid. His family knows."
🚨NOW: Jojo Todynho claims that her marriage to Lucas ended after she caught him having conversations with men.

The singer also claims that the military did everything to try to demoralize her on the internet. pic.twitter.com/yi04VGFPQM

— Central Reality (@centralreality) November 21, 2023
Jojo and Lucas were together for ten months. In October last year, the marriage came to an end. At the time, without giving details about the reason for the breakup, the soldier had stated that the relationship had deteriorated.
A CNN contacted Lucas' press office, but so far has not received any answers. The text will be updated when there is a return.


Source: CNN Brasil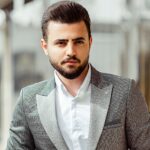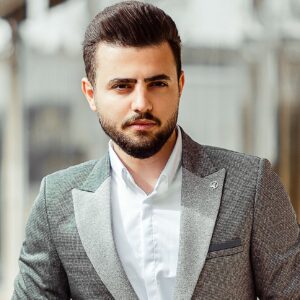 I'm Robert Neff, a professional writer and editor. I specialize in the entertainment section, providing up-to-date coverage on the latest developments in film, television and music. My work has been featured on World Stock Market and other prominent publications.