H JPMorgan Chase announced that it had agreed to a settlement with the US Virgin Islands and the Jes Staleyformer executive of the bank and former managing director of its group Barclaysto resolve the litigation regarding the transactions and his trafficking business Jeffrey Epstein.
The settlement, the Financial Times reports, is aimed at ending damaging lawsuits over JP Morgan's links to the late convicted sex offender. The CEO of JPMorgan Chase, Jamie Dimon, was also taken to the authorities for questioning for the case.
Jes Staley, the former JPMorgan executive who previously worked with Jeffrey Epstein as a senior private banker at JPMorgan, is also being investigated.
The US Virgin Islands case is one of two lawsuits JPMorgan has faced over its dealings with Epstein. who was her client from 1998 to 2013. Epstein allegedly had hundreds of millions of dollars to JPMorgan and the bank was accused of ignored multiple warnings about her client's sex crimes. To settle the first lawsuit, filed on behalf of women abused by Epstein, the bank paid $290 million
It is recalled that Epstein was briefly imprisoned in Florida in 2008 after pleading guilty to trafficking a minor. In 2019, he was again charged by federal prosecutors with trafficking minors and committed suicide in prison while awaiting trial.
As announced, JP Morgan to pay $75 million to settle US Virgin Islands case. Of this, $20 million will go to anti-trafficking charities in the region, $25 million to the Virgin Islands authorities to invest in law enforcement, $20 million to legal reparations and $10 million to provide mental health care to victims of Jeffrey Epstein.
A trial in the case was scheduled for next month. Authorities in the Virgin Islands, where Jeffrey Epstein had a home, were demanding at least $190 million in damages from the bank. JPMorgan has denied any responsibility for Epstein's crimes. "While the settlement does not include admissions of liability, the company deeply regrets any association with this man and would never continue to do business with him if it believed he was using the bank in any way to commit his heinous crimes," the statement said. relevant announcement.
JPMorgan also reached a separate settlement with Staley to resolve its claims against him for failing to disclose the extent of his relationship with Epstein while an executive at the bank. Terms of the settlement with Staley were not disclosed.
JPMorgan had sued Staley in March, holding him responsible for its Epstein allegations and asking him to pay more than $80 million in damages. Staley had denied any wrongdoing and described JPMorgan's allegations as "slanderous" and "baseless but serious".
Virgin Islands authorities said they had secured commitments from JPMorgan to "implement and maintain effective anti-trafficking measures" as part of the deal. However, the bank disputed any agreement on any new commitments. The agreement "sounds the alarm on Wall Street about banks' responsibilities under the Human Trafficking Detection and Prevention Act"said Ariel Smith, attorney general of the Virgin Islands.
Source: News Beast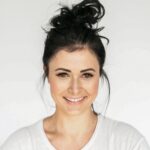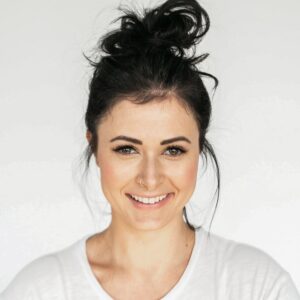 With 6 years of experience, I bring to the table captivating and informative writing in the world news category. My expertise covers a range of industries, including tourism, technology, forex and stocks. From brief social media posts to in-depth articles, I am dedicated to creating compelling content for various platforms.