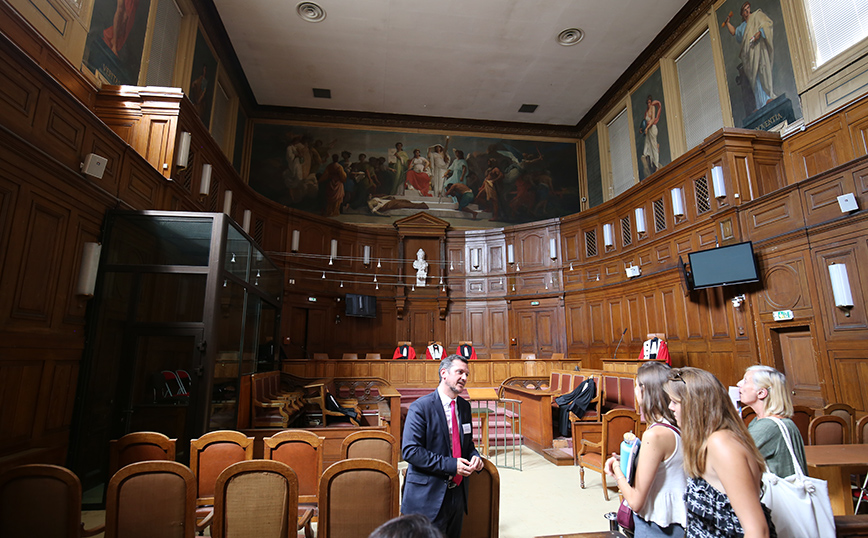 There are significantly more women than men among judges and prosecutorsNevertheless they are underrepresented in the positions of court presidents and chief prosecutorsaccording to a report released today by the Council of Europe on the state of the judicial systems of its member countries.
The 2022 report of the European Commission for the Efficiency of Justice (CEPEJ), which was drawn up on the basis of data collected in 2020, also shows a nominal (not adjusted for inflation) 8% average increase in justice budgets in European countries compared to 2018and significant country-to-country variation in the number of cases awaiting trial.
CEPEJ analyzed data from 44 of the 46 member countries of the Council of Europe (Liechtenstein and San Marino did not share data), plus that of three observer countries, Israel, Kazakhstan and Morocco.
The authors of the report note, as reported by APE-MPE, thatThe glass ceiling is "still a reality" for women in the legal profession. Although a majority of judges are women (56% on average), they are "still significantly underrepresented in the positions of court presidents" (38%) or as chief prosecutors (38%).
"Significant progress" has nevertheless been made in Italy and, to a lesser extent, in Austria and the Netherlands, the report points out, underlining that the proportion of women among judges is "significantly higher" in countries where part-time work is possible. than in countries that are not.
Budgets allocated to national justice systems increased by 8% on average between 2018 and 2020, with significant differences between countries. Thus the increase was particularly noticeable in Malta (46%), Bulgaria (26%), the Czech Republic (14%) or Denmark (12%). It was smaller in Belgium (5%) or France (4%), while budgets were reduced in Greece (-13%) or Cyprus (-3%).
CEPEJ also points to a "general tendency to increase" the budgets dedicated to information and communication technologies, which are considered tools that can "contribute to increasing the transparency, efficiency and quality" of judicial services, largely in the context of the Covid-19 pandemic. Latvia, Poland and Israel are the steam engines in this sector.
Source: News Beast