Justin Theroux showed his support for his ex-wife Jennifer Aniston after the latter spoke for the first time about her problems with assisted fertilization and her decision to renounce motherhood.
In the cover story for the December issue of Allurethe star of Friends she said she tried several times, between the ages of 30 and 40, to get pregnant through assisted fertilization, without success. She shared her on Wednesday his Instagram account some photos of the editorial accompanying that story, with the caption written: "End of an era. Thanks @allure for making me the cover girl of your latest issue ». Several celebrity friends of Aniston promptly commented on her, praising her for the frankness with which she talked about her fertility journey and for her very sexy photoshoot. One such comment came from Theroux, who showed her support by leaving a picture of a below the post fist and an emoji in the shape of heart. The two, who met in 2011, got engaged a year later and got married in a secret garden ceremony in 2015. Despite their divorce in 2018, they have remained close friends and continue to exchange messages and FaceTime regularly.
In her conversation with the magazine, Aniston said that going through multiple cycles of unsuccessful assisted reproduction, while the tabloids speculated wildly about whether or not she was pregnant, "was really difficult. I tried IVF, drank Chinese tea, tried everything. I wish someone had said to me: "Freeze your eggs, do yourself a favor." But it didn't happen. So today I'm here. And the train passed". But even though she will no longer be able to have children, the actress added: "I have no regrets. Actually, now I feel a little relief because there is no longer any doubt, I don't have to think about it any more ».
The actress added that that particular moment in her life was not only painful because of the inability to conceive, but also because of the sexist stories about her spread in the press. "They said I was just an egoist," explained the actress, "that I was only interested in my career. That the reason my husband left me, why we broke up and ended our marriage, was because I didn't want to give him a child. All absolute lies. At this point I have nothing to hide ». Then she continued: "I was really frustrated. This is why in 2016 I wrote the article for theHuffington Post. I told myself that I had to write it because it was irritating and I couldn't ignore it and let them continue to hurt me and women in general. '

Source: Vanity Fair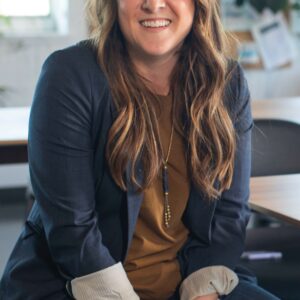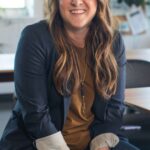 I am a writer at World Stock Market. I work on the Finance and Market section and write about stocks, ETFs, and market trends. I have been involved with writing for over 8 years and have experience in various industries such as finance, technology, and cryptocurrency.