The Prime Minister Kyriakos Mitsotakis gave his own clear answers to the unprecedented statements of the President of Turkey, Recep Tayyip Erdogan, during the discussion he had in Davos with the President of the World Economic Forum.
"I remember that after March 2020, when Turkey tried to use the immigrants as a weapon and we defended the borders of Greece and brought the leadership of the European Union to Evros, he said again that he would not speak to me. Maybe he will change his mind again. But at the end of the day we are neighbors, we always have to talk and we always have to keep communication channels open … We are not the ones who will not talk to our neighbors, on the other hand, if Mr Erdogan thinks I will not defend "Greece's sovereignty and sovereign rights and I will not inform the international audience that Ankara is behaving like a reviewing force, it is wrong," Mr Mitsotakis said.
At the same time, he recalled the four leaders of the two leaders in Istanbul two months ago.
"I thought it was a good meeting, but a month later we saw an unprecedented number of overflights over Greek islands … This behavior by Turkey is completely unacceptable," he said, adding that he would raise these issues at every opportunity, hoping that the neighboring country will change its behavior.
"Many of our colleagues, in Sweden and Finland, now understand how problematic this behavior of Turkey is … Greece unconditionally supports the accession of Sweden and Finland to NATO … It would be wrong if Turkey continues to use these negotiations to gain benefits for its own national interests.This is a time when we must all be united.
It is important for NATO to be strengthened by the addition of two countries, and frankly the last thing we need within the Alliance is another source of geopolitical instability in the Eastern Mediterranean. That is why it is important to have a period of calm and stability. "We are never the ones who cause tension", stressed Kyriakos Mitsotakis
Source: Capital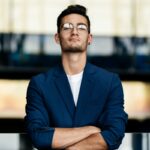 Donald-43Westbrook, a distinguished contributor at worldstockmarket, is celebrated for his exceptional prowess in article writing. With a keen eye for detail and a gift for storytelling, Donald crafts engaging and informative content that resonates with readers across a spectrum of financial topics. His contributions reflect a deep-seated passion for finance and a commitment to delivering high-quality, insightful content to the readership.