Sandra Brito, mother of actor Kayky Brito, who was run over at dawn on Saturday (2) in Barra da Tijuca, Rio de Janeiro, spoke about her son's health after leaving the hospital this Sunday afternoon (3).
"He is stable, but, of course, he still needs a lot of care", said Sandra, moved, who also thanked the crowd for her son's improvement.
"Thank you, we are very grateful to you. Who's praying… He's strong, he'll come out of this. We believe in God," he declared.
The 34-year-old actor is admitted to the ICU at the Copa Star hospital, in Copacabana, and according to this Sunday's bulletin, he remains sedated and breathing with the help of machines.
Before, the actor was hospitalized at the Miguel Couto Municipal Hospital, in Leblon. According to his sister, actress Sthefany Brito, he was in the Intensive Care Center (CTI).
Sthefany Brito, the actor's sister, used social media to publish a tribute to her brother early this Sunday (3).
She stated that she was looking at photos with Kayky, remembering moments that they lived together: "But this is nothing, compared to everything that we still have ahead of us, everything that awaits us to be lived together!", he declared.
According to Sthefany, she spoke to her brother, who is sedated in the ICU at the Copa Star hospital, in Copacabana, Rio de Janeiro. "We made a deal: you stay calm and strong, and here we will spare no efforts for your recovery", she highlighted, adding: "I don't exist without you".
Actor Bruno De Luca said, on his social networks, that he is "sad, shaken and apprehensive" after actor Kayky Brito was run over in the early hours of Saturday (2). The two were together at a kiosk on the beach.
in the company of friends
In an interview with CNN, Deputy Ângelo Lages, responsible for the occurrence, explained that Kayky was at Quiosque Dona Maria, with actor Bruno De Luca and other friends.
Kayky went to get some belongings in his car and, on returning to the kiosk, he was run over. Still according to Lages, in the car, a Fiat Argo, there was an app driver who took a passenger, with a baby, from Recreio dos Bandeirantes to Barra da Tijuca.
Expertise was requested at the scene and the police are investigating whether the driver was traveling at a speed higher than the speed allowed on the stretch.
"The driver was taken to the 16th DP and to the IML to carry out a blood alcohol test, which was negative for drinking alcohol," the PM said in a note.
The case was registered in the 16th PD as culpable bodily injury, when there is no intention.
(posted by Carolina Farias)
Source: CNN Brasil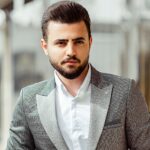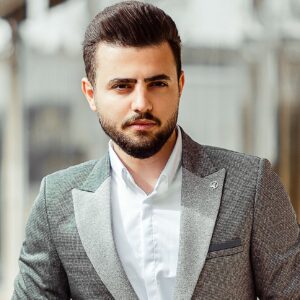 I'm Robert Neff, a professional writer and editor. I specialize in the entertainment section, providing up-to-date coverage on the latest developments in film, television and music. My work has been featured on World Stock Market and other prominent publications.