Since Ariana Grande made it to season 21 of The Voice (La Voz), has spent too much time with Kelly Clarkson, they have even appeared together in various shows television.
But that's not all, because their friendship has reached the next level and since October, they presented Santa, Can't You Hear Me, a Christmas duet song that more than one fan He has already rehearsed in recent months and that will surely be the new anthem of the holidays.
The song Santa, Can't You Hear Me It has been viewed over a million times on YouTube and does not yet have an official video clip. However, Ariana and Kelly have sung it for the first time live for a special performance on the show. The Kelly Clarkson Show, which is directed by Joseph C. Terry and hosted by Kelly.
Santa, Can't You Hear is part of When Christmas Comes Around, Kelly's new Christmas album, which also features collaborations with Chris Stapleton and Brett Eldredge, to name a few.
It is worth mentioning that this is the singer's second Christmas album, as the first was Wrapped in Red, released in October 2013.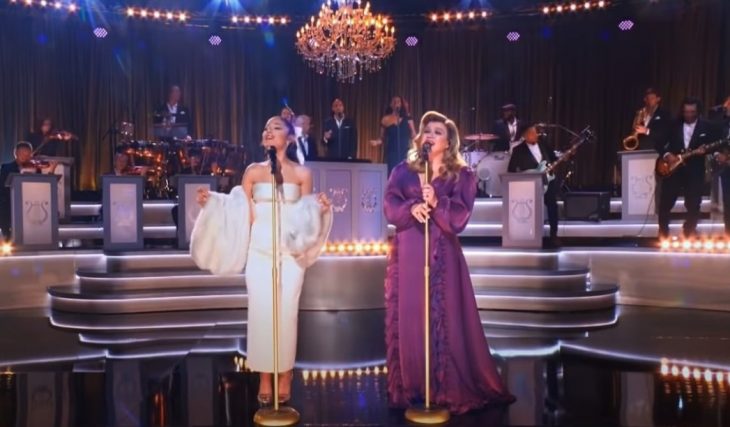 Their presentation was so beautiful that users quickly brought out the camaraderie between the two, their good chemistry on stage and how well their voices can be heard when singing.
The theme is a mix between Christmas, nostalgia and heartbreak. However, its popularity has already reached the first places in the Billboard Top Ten, sweeping the classic Christmas songs. This, in a nutshell, would mean that we could soon have a new December anthem and what better than to be performed by this talented duo.
I am Derek Black, an author of World Stock Market. I have a degree in creative writing and journalism from the University of Central Florida. I have a passion for writing and informing the public. I strive to be accurate and fair in my reporting, and to provide a voice for those who may not otherwise be heard.