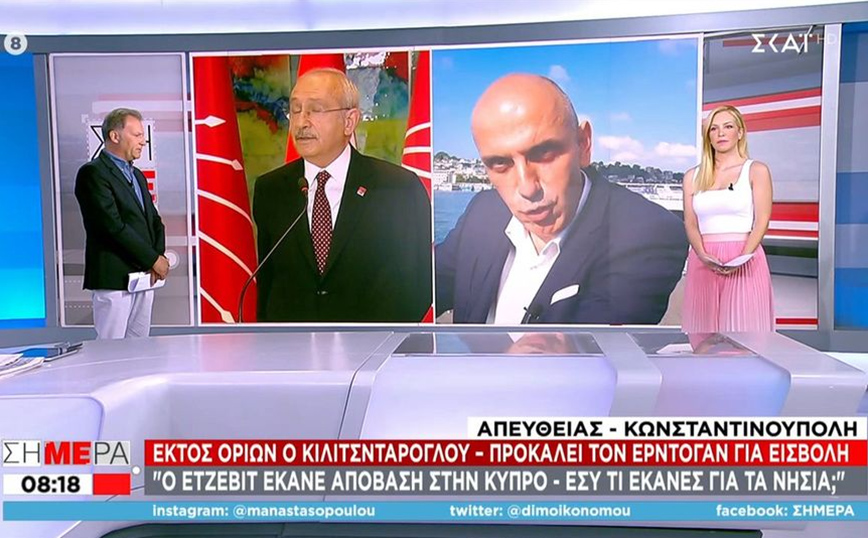 To invade the Greek islands Turkey's official opposition leader challenges Recep Tayyip Erdogan Kemal Kilicdaroglu once again crossing the line with his statements.
As reported by SKAI's correspondent in Istanbul, Manolis Kostidis, on Friday (1/7) the leader of the official opposition, in an extreme claim, gives the example of Cyprus and addresses the Tayyip Erdogan telling him how "Look what Etcevit did in Cyprus. What have you done my brother?».
"The late Bulent Ecevit had announced that "from now on our units are on the territory of Cyprus to protect the rights of the Turkish Cypriots". He said that "they landed on the territory of Cyprus. It is done!" That's how the whole world found out. Was that behavior correct or is their current behavior correct?" Kilicdaroglu initially said.
"When they encroached on the 18 islands, when they militarized the islands that should not be militarized according to the Treaty of Lausanne, when I in 2017 at the party meeting declared "Dude! Why don't you say anything?", no one said anything, nor did anything and now they say "why are you militarizing them?" where have you been my brother Now have you learned this?' completed.
Just a few days earlier Kilicdaroglu had accused the president of Turkey of flexibility towards Greece calling him a bully and that he does nothing for the islands "under occupation".
Source: News Beast