Kioxia has announced the release of the CD7 E3.S. According to the manufacturer, these are the industry's first Enterprise and Data Center (EDSFF) E3.S SSDs equipped with a PCIe 5.0 interface.
The engineering prototypes that served as the basis for production products were presented by Kioxia at last year's Flash Memory Summit. The off-the-shelf SSDs feature increased capacity, which improves energy efficiency and efficiency in rack space.
EDSFF E3.S drives are better suited for high-performance, high-performance servers and storage than the 2.5-inch legacy HDDs. In particular, the new form factor improves the thermal performance and air circulation in the rack, while the E3.S drives support a higher power budget and better signal integrity to achieve PCIe 5.0 and higher performance.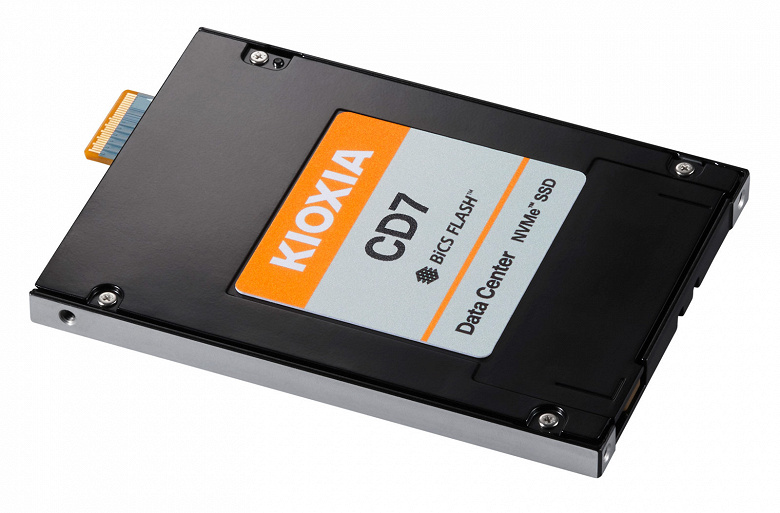 By participating in the development of EDSFF, Kioxia is able to unleash the full potential of flash memory and NVMe and PCIe technologies in partnership with leading server and storage vendors.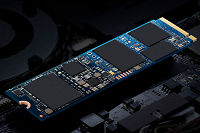 CD7 E3.S series includes SSDs up to 7.68TB equipped with PCIe 5.0 x2 interface. A small number of lines increases the number of connected devices. The drives use 3D TLC BiCS FLASH manufactured by Kioxia. The sequential read speed reaches 6450 MB / s, and the performance on read operations with random access – 1,050,000 IOPS. Read and write latencies are 75 μs and 14 μs, respectively. These values ​​are approximately 17% and 60% lower than the latency provided by the previous generation PCIe 4.0 SSD Kioxia. The manufacturer does not quote the resource and prices.
A convenient feature of the E3.S SSD is built-in status LEDs, eliminating the need for LEDs in the drive tray.
The company is already shipping preview samples of the CD7 E3.S series drives to select OEMs.
.