- Article Top Advertisement -
Augusto Caramico, 36, wakes up early every day, has his breakfast, follows the daily news and quickly accesses the financial market data from his computer 🇧🇷 a tangle of ups and downs of stocks.
He has been a professional trader for 16 years at brokerages and banks. But what is it to be a trader? What are the risks? Check out:
What is trader?
- Article Inline Advertisement 1-
the trader works with the purchase and sale of assets on the stock exchange in the short term and takes advantage of market volatility to seek profitability.
"Who makes money on the stock market? It is whoever gets there first and who analyzes the correct information. You have to buy the stock before the price goes up and sell before it goes down. Whoever arrives later does not win", says the investment analyst.
Trader need to have specific training?
According to Roberto Motta, macro strategist at Genial Investimentos, there is no specific training for traders, although most professionals have degrees in economics, engineering and administration. The important thing, he points out, is to study trading schools (technical and fundamental analysis) and gain experience over time.
"People who are able to successfully fulfill their strategies have a satisfactory return, according to the risk. The problem is that the area attracts inexperienced professionals who do not have the level of dedication to studies and discipline required by the market", he said.
According to the latest data from Anbima (Brazilian Association of Financial and Capital Market Entities), there are approximately 4 million individual investors in Brazil. In 2017, that number was 500,000.
How much do you earn?
Establishing a percentage of financial return for a self-employed trader (not linked to a company) is quite a complicated task. The value depends on the investor's profile, which can vary between conservative, moderate and aggressive, and the volume he wants to trade. In general, the percentage varies from 2% to 10% of the amount invested.
In addition, some costs are part of the independent trader's short-term operations and must be considered in the calculation, such as brokerage costs, charged by the chosen brokerage firm, and fees, charged in financial transactions and which are equivalent to a percentage of the total volume. of trading.
In the case of traders who work for a broker or company, the remuneration can vary between R$9,650 and R$47,350, according to the experience and qualification of the professionals, points out the Salary Guide 2022 carried out by Robert Half. According to the consultancy, the market demand today favors professionals with more skills and certifications in the financial area, although the salary is higher.
What care?
According to experts, there is a stereotype of ostentation that the trading profession has gained on social media — which leads people to invest money in the stock market in search of a fortune that the financial market rarely offers. 🇧🇷The problem is to place the trader as a figure who earns a lot of money and works little. This financial and professional freedom does not exist", warned Caramico.
Research published in the past by professors Fernando Chague and Bruno Giovannetti, from FGV (Fundação Getulio Vargas), corroborates the experts' assertion.
The study, carried out from a universe of 98 thousand day traders, who bought and sold shares on the same day between 2013 and 2016 in Brazil, points out that only 0.1% (127) of them recorded a daily gross profit of more than R$ 100 for more than 300 trading sessions. In other words, the vast majority were at a loss. "MEven considering only the 127 winning individuals, we see a low average gain versus risk," the researchers concluded.
Losing money is part of the profession, so whoever manages to mitigate this loss comes out ahead, explained Felipe Vella, head of technical analysis at Ativa Investimentos.
Graduated in information technology, Vella worked for 10 years as a trader before migrating to the corporate area. "More than 90% of people lose money in the financial market, mainly because it is a difficult and democratic activity. For this reason, the premise is to do a good risk management."
Caramico agrees that it is necessary to know how to face the risks. "Learning to be a trader It's like learning to ride a bike. The challenge is being alone. The trader takes risk and therefore has to deal with emotions. Financial loss is a silent and painful situation," he said.
Being psychologically prepared is essential to work with trading, highlighted Motta, macro strategist at Genial Investimentos. He also states that the number one rule of the profession is to enter a trade with a purpose and know how much you can lose in a predetermined way.
Source: CNN Brasil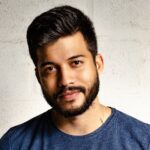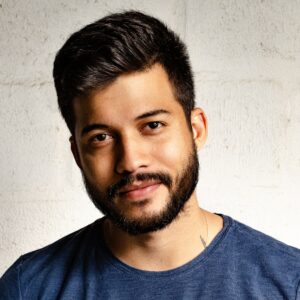 Joe Jameson, a technology journalist with over 2 years of experience, writes for top online news websites. Specializing in the field of technology, Joe provides insights into the latest advancements in the industry. Currently, he contributes to covering the world stock market.
- Article Bottom Advertisement -