Municipal elections held in Kosovo's northern towns last month opened a new floodgate of tension between the country and Serbia, which does not recognize its independence. This Friday (19) the representative of the Serbs for the region of Kosovo and Metohija, Petar Petkovic, accused the Prime Minister of Kosovar, Albin Kurti, of encouraging an "occupation" and that an eventual possession of city halls by the Albanians would trigger a new conflict with Belgrade.
"By their actions, Albin Kurti and Pristina are trying to expel the Serbian people from Kosovo and Metohija and actually start a war," he said, according to Russian news agency Tass.
Tensions are rooted in elections for autonomous local governments in four municipalities in northern Kosovo – Zvecan, Zubin Potok, Leposavic and Northern Mitrovica, whose population is made up mostly of Serbs. That majority was against the election, claiming that it was directly linked to the Kosovar government, which is not recognized by Belgrade.
The Kosovo government's initial plans were to hold the elections in December last year, but the strong boycott by the Serbs provoked a postponement to April 23.
Despite the new date having been stipulated, the Serb List, the main party of the Serbian majority, continued to boycott the elections. Even so, the elections were confirmed. "It is impossible to tolerate further election postponements. We cannot tolerate a vacuum in institutions," Kosovo's Prime Minister Albin Kurti told Euronews.
On the 23rd, the elections were actually held, with a meager turnout: only 3.47% of voters (1,566 Albanians and 13 Serbs) went to the polls. Serbs in the region cited the low turnout as an argument for not accepting the results of the polls. The Kosovo government has announced that those elected will take office in early June. The Serbs responded angrily to this possibility.
"Albin Kurti is obviously trying to trigger a war. Everything he is doing is because he has support, "says Petkovic. "And how can we build the peace we have always insisted on, when Kurti and those who support him want to jeopardize that peace and provoke war?"
Five days after the elections, Serbia's Minister of Foreign Affairs, Ivica Dacic, declared that the country will not make concessions regarding Kosovar autonomy. "I want to state clearly here at UN Headquarters that Serbia cannot and will never recognize the independence unilaterally declared by Kosovo, nor will it ever accept Kosovo becoming a member of the UN," he said at a session of the United Nations Security Council.
Source: CNN Brasil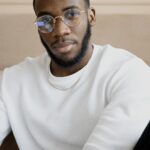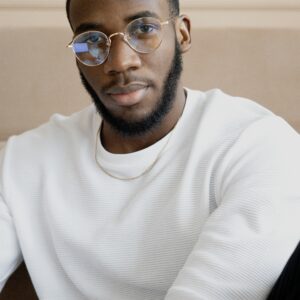 Bruce Belcher is a seasoned author with over 5 years of experience in world news. He writes for online news websites and provides in-depth analysis on the world stock market. Bruce is known for his insightful perspectives and commitment to keeping the public informed.