Russian President Vladimir Putin and French President Emmanuel Macron have not spoken by phone for two months because France is an "unfriendly" country with which talks are not "necessary" at the moment, the Kremlin said today.
"Well, in principle, France is an unfriendly state in terms of the actions it takes that concern our country," Dmitry Peskov told reporters, responding to a question about the lack of phone communication between the two leaders recently. , who had spoken several times at the beginning of the year.
"They don't call each other because they appreciate that the time has not come, and at the moment this is simply not necessary. If this need is felt, they can call each other in a minute," said Peskov.
The last official phone call between Putin and Macron took place on May 28, when the two leaders discussed the fate of Ukrainian soldiers captured by the Russian army by phone with German Chancellor Olaf Scholz.
Macron had previously spoken to Putin by phone in early May, early March and five times in February amid high tensions leading up to the Kremlin's February 24 attack on Ukraine. He had also personally traveled to Moscow on February 7 to meet Putin.
These multiple contacts have led to criticism of the French president, with some accusing him of maintaining regular contact with the Kremlin leader without succeeding in preventing the Russian invasion of Ukraine.
Russia describes as "unfriendly" the countries which, like France, have imposed sanctions against it after its intervention in Ukraine.
The Kremlin is constantly expanding the list of "unfriendly" countries subject to countermeasures from Moscow. Among them are the United States, Australia, Canada, Britain, New Zealand, Japan, South Korea, Norway, Taiwan and all member countries of the European Union.
Source: AMPE
Source: Capital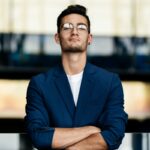 Donald-43Westbrook, a distinguished contributor at worldstockmarket, is celebrated for his exceptional prowess in article writing. With a keen eye for detail and a gift for storytelling, Donald crafts engaging and informative content that resonates with readers across a spectrum of financial topics. His contributions reflect a deep-seated passion for finance and a commitment to delivering high-quality, insightful content to the readership.