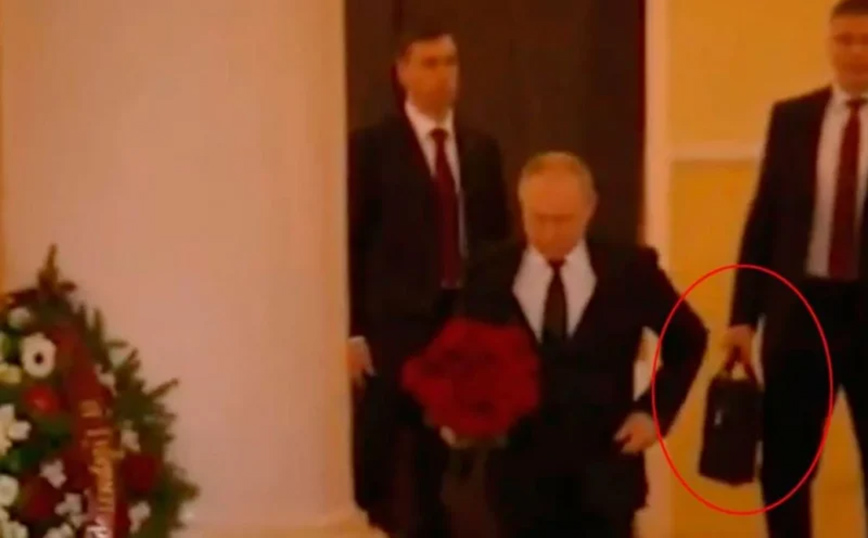 Vadim Zimin, a colonel who carried the briefcase with his nuclear codes Vladimir Putinwas found shot at his home near Moscow, according to an article in the Ukrainian newspaper Kyiv Post.
The 53-year-old retired Colonel of the Federal Security Service (FSB) was responsible for transporting the briefcase that always accompanies the Russian president. He has held this position since the leader of the Russian Federation was Boris Yeltsin.
The "secret briefcase" is believed to contain the launching device for the Kremlin's strategic nuclear missilescontains a personalized key code and is monitored 24/7.
Putin had previously been photographed with Jimin carrying the nuclear codes, and the briefcase's presence is considered a symbolic threat to the West.
Zimin was in the kitchen of his apartment in Krasnogorsk, Moscow region, on the afternoon of June 22.
According to the Kyiv Post, Russian state media reported that the official "tried to commit suicide" and was discovered by his brother "in a pool of blood".
Zimin was allegedly shot in the head and an Izh 79-9TM pistol was found nearby.
The incident comes after it was recently announced that Zimin would face criminal prosecution for alleged bribery and that the colonel had been placed under house arrest.
Jimin denied the allegations, which are related to his new job at customs.
Source: News Beast