Kyrgyz President Sooroonbai Jeenbekov was made to resign on Thursday after 10 days of violent protests erupted following hotly-contested parliamentary election results, declaring he had no desire to be remembered as the man that had brought bloodshed to his country.
The central Asian country has been in a state of continual upheaval ever since the October 4 parliamentary election, the results of which the opposition rejected after Jeenbekov's allies were declared the winners on the grounds that it had been won through vote-buying.
Supporters of the opposition took the streets and stormed government buildings demanding that authorities annul the vote. Jeenbekov also offered to resign following new parliamentary elections, but protesters continued to demand he step down immediately.
"I am not clinging to power," he said in a statement on Thursday. "I do not want to go down in the history of Kyrgyzstan as a president who allowed bloodshed and shooting on its people. I have taken the decision to resign."
Confrontation between protesters and police in the capital, Bishkek, quickly turned bloody, leaving at least one dead and more than 1,000 injured. Demonstrators who'd earlier seized government buildings and offices freed from jail the opposition lawmaker and nationalist Sadyr Japarov, who was later appointed by Jeenbekov as prime minister in an attempt to put an end to the chaos.
Jeenbekov elected to lay low in the first few days following the vote, leaving some wondering who, in fact, was running the country. One of his first actions in office was to introduce a state of emergency in Bishkek, which was on Tuesday endorsed by parliament.
Authorities sent troops to Bishkek over the weekend and imposed a strict curfew. The move eased tensions some in the capital, where residents, dreading a repeat of looting that had followed earlier uprisings, had already formed armed vigilante groups to safeguard their property. Shops and banks that were forced to close last week have reopened.
Kyrgyzstan has been beset by political unrest for nearly all of its thirty years of hard-won independence. A landlocked republic of just under seven million, three of its presidents have now been forcibly deposed by unrest since gaining independence from the Soviet Union in 1991.
The volatility has neighbouring Russia worried, with violent political protests also shaking Belarus and conflict over the breakaway Nagorno-Karabakh region of Azerbaijan turning ever-bloodier. Vladimir Putin's deputy chief of staff, Dmitry Kozak, flew in for talks with Jeenbekov and Japarov this week, with Moscow stressing that the chaos must be reined in at any cost.
The handpicked successor of the previous president, Almazbek Atambayev, who reportedly installed him as a puppet and intended to continue to rule from behind the scenes, Jeenbekov ascended to power in 2017. But the new president swiftly turned on his former benefactor, who was arrested and sentenced to 11 years in prison in June. Atambayev was freed by protesters this month but quickly rearrested.
Who is new Prime Minister, Sadyr Japarov?
Self-styled nationalist Japarov was first elected to Parliament in 2005 as an outspoken supporter of former President Kurmanbek Bakiev, who'd been removed from power in a revolution in 2010 after it surfaced that he was involved in wide reaching corruption. Then, Japarov had been serving as a commissioner in the state's anti-corruption agency.
After the revolution, he continued to act in a political capacity as a member of a pro-Bakiev party and over the years, became well recognized for his staunch support of efforts to nationalise the country's gold mines.
In 2013 he was sentenced to 11 and a half years in prison for taking a provincial governor in the town of Karakol hostage during a protest against the local Kumtor goldmine project, but before he could be placed in custody, fled to Kazakhstan, and was apprehended much, much later at the Kazah-Kyrgyz border in March 2017.
Today, his army of supporters rallies around their new national hero. Some are attracted to his fierce nationalism and the many promises he's made to return to the people the privatised gold mines, the "stolen" national wealth hoarded by the country's elite and corrupt.
Other Japarov supporters are accused of vicious violence at opposition rallies.
Others still are thought to have threatened deputy speaker Aida Kasymalieva with beatings and rape. An October 9 rally for former President Atambayev, a strong critic of Japarov, quickly turned deadly after allegedly pro-Japarov crowds stormed the gathering. An opposition leader was injured and Atambayev's car was shot at while escaping the unrest.
But how did Japarov make the leap from convicted felon to president? Was it an orchestrated ploy by members of the political upper crust attempting to take advantage of the revolt? Or were there other forces at play?
One thing is apparently clear: nothing is certain, and given the political climate, nothing can be said to permanent, either.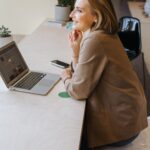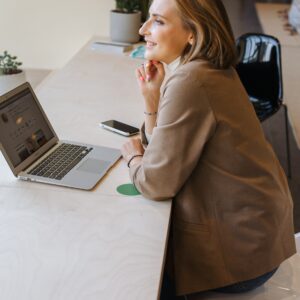 I'm Ava Paul, an experienced news website author with a special focus on the entertainment section. Over the past five years, I have worked in various positions of media and communication at World Stock Market. My experience has given me extensive knowledge in writing, editing, researching and reporting on stories related to the entertainment industry.