THE lava released volcano on the Spanish island La Palma is expected to reach sea around 8 pm (local time), the regional leader said today Angel Victor Torres, with this phenomenon causing concern for the risk of causing toxic gas but also to reduce visibility at sea.
The volcano, in fact, "remains active "He will continue to be active for the next few days," he told a news conference. According to the APE BPE, citing Reuters, a previous meeting was held with local leaders, volcanologists and officials of the civil protection authority.
It is recalled that the Institute of Volcanology of the Canary Islands announced yesterday that when the lava reaches the sea, it could create toxic gases, as the molten rock it 's getting cold quickly.
In addition, in view of the possible reduction of visibility, the port authorities banned today the crossing of ships in the area, to the western part of the island, where the lava is expected to reach the water.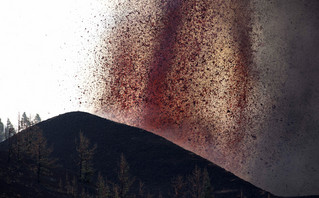 It is noted that the local authorities have removed approximately 5,000 people from four villages, including El Paso and Los Lianos de Aridane. The report on the material damage has not been made available, however it is estimated that the previous explosion has released approximately 17 to 20 million cubic meters receive.
The pictures broadcast by international media and citizens, through social media, are indicative: