A cultural journey that passes through food. This is Lac, a laboratory of food anthropology, conceived and founded by Giulia Ubaldi and which a few days ago opened in the Giambellino district of Milan. A schedule of meetings, kitchens, dishes, stories. A cooking school but not only. A privileged observatory on cultures and on how cooking becomes knowledge. A space for meetings, exchanges, friendship.
«Food is a starting point to talk about something else. To tell first of all the stories of the chefs who all have wonderful stories and then to talk about the cultures of their countries of origin»Explains Giulia Ubaldi. «I put together this super-charged team of forty chefs, some who actually do this job in life, others who do it for passion. All united by an extraordinary skill and passion. They are all first, second and third generation migrants who come from all over the world».
The kitchen is the starting point for telling stories
In this courtyard in one of the areas of Milan where the bond with tradition is most felt, Giulia's dream takes shape. A beautiful work counter in the center, on the walls typical products and pots from all over the world and then many, many jars of spices: cuisine and culture go hand in hand here. It is a project that combines anthropology and love for food, just like Giulia's story. She was born an anthropologist, then moved to Cilento and discovered a passion for the land, then returned to Milan and became a journalist. A thousand lives and a single passion: individuals, their history and their cuisine.
«I tell about food from an anthropological and cultural point of view, and above all from the point of view of the people involved. Over the years, traveling for my articles both in Italy and elsewhere, especially in the Mediterranean area, I have made exceptional encounters. From the meeting with all these people the idea of ​​opening a school was born, the result of deep knowledge and sharing»Explains Giulia.
Here we eat (very well), we learn to do the dishes, but above all we discover the people behind the dishes and what comes out of their specific areas of origin. «It is nothing ethnicized», explains Giulia, «like Tunisian cuisine in general or Argentine cuisine in general, but it is strongly linked to individual chefs, to their history, to that of the area they come from».
Giulia's idea is to take us, for example with the couple of cooks and in life Maria and Juan, two refugees who had a place and who had to flee Venezuela, in a real Venezuelan home. Find out what you eat for breakfast, on Christmas day, how the dough is made, how some typical ingredients are replaced with others that come from our tradition and from our producers. «Maria makes Arepas and exceptional vegan desserts», says Giulia. "And he's a fantastic baker. Compared to other standard cooking courses, this is a moment of meeting that is done in a very convivial way. The feeling is that of entering a different house each time. For example, the Japanese cook told me: look, if you want sushi, I won't do it, because in Japanese houses you can't eat sushi.».
Each course is therefore a world to discover. From the Balkans to the Philippines, from Argentina to Yemen. «The Yemeni cook,» explains Giulia, «as has happened to many others, started cooking because after leaving his country, he felt the flavors of home were missing. He takes a course in four installments. And each episode corresponds to a verb in Arabic: smoke, space, grind and each time explains the influence of neighboring countries: from India to Oman "
Crucial to it is that all dishes were of a high standard
Another key point is the quality of the food and cuisine. "The fact that the cuisine was of a high standard and that even the skeptics leaving the course were amazed at the quality of the experience was a key point for me. This feeling of being able to enhance all the cultures and all the products from the world without forgetting the small Italian producers who supply us with excellent quality raw materials is wonderful ».
So there are the Emilian wine, and Astou, the Senegalese cook who teaches the art of ceebu jen, or thieboudienne, the national dish of her native country. There are the Piedmontese rice and Gabriel, aka Ganoona, rapper and philosopher of Mexican origins, in Milan for love. There is Yilan, a Chinese who grew up in Rovigo, a former model who at one point left the catwalks to study cooking.
For those who want a different experience from traditional cooking classes or an evening in an ethnic restaurant, here the choice is endless.
Here the complete calendar of courses.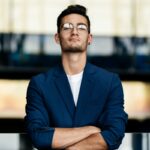 Donald-43Westbrook, a distinguished contributor at worldstockmarket, is celebrated for his exceptional prowess in article writing. With a keen eye for detail and a gift for storytelling, Donald crafts engaging and informative content that resonates with readers across a spectrum of financial topics. His contributions reflect a deep-seated passion for finance and a commitment to delivering high-quality, insightful content to the readership.