Large crossover with Volvo engine, three displays and automatic parking system for under $ 23,000: Geely Xingyue L has already arrived in China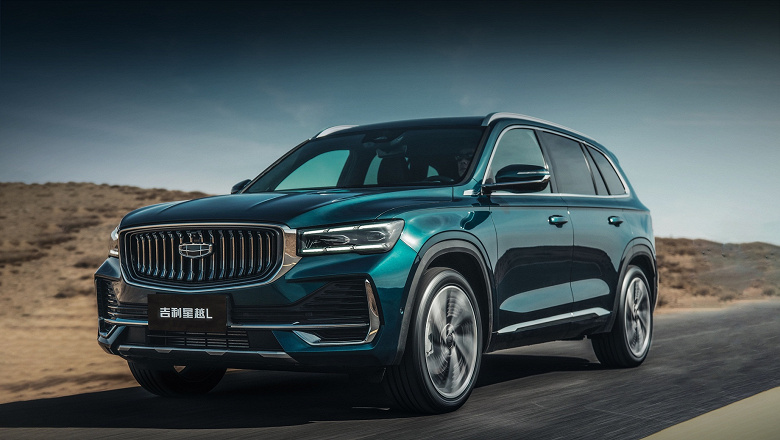 Chinese automaker Geely, owner of Volvo and a stake in Daimler AG, has begun selling the Geely Xingyue L, a large seven-seat crossover that was unveiled in April this year.
The car is offered at a price of $ 22,850, while it offers very rich equipment, and in terms of dimensions it is comparable to the Kia Sorento and Hyundai Santa Fe. The dimensions of the Geely Xingyue L are 4770 x 1895 x 1689 mm with a wheelbase of 2845 mm. The car has received a modern aggressive design with a large grille and modern LED optics.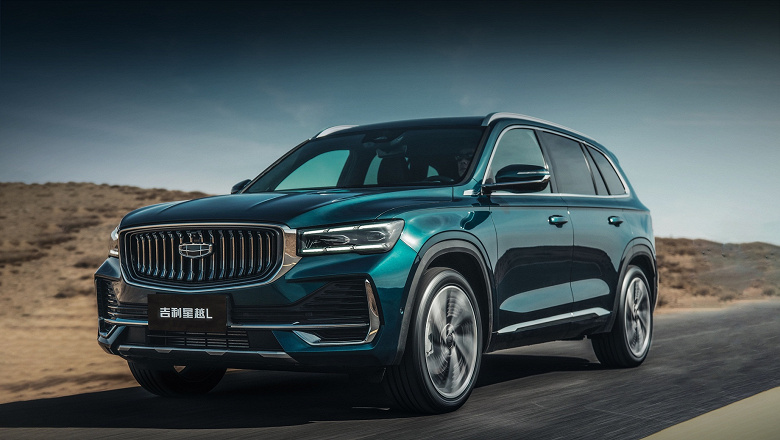 Geely Xingyue L is equipped with 2-liter turbocharged Volvo engines of different power. The younger version has a power of 218 hp. and accelerates the car from 0 to 100 km / h in 7.9 s, equipped with a robotic gearbox. The older version is equipped with a 238-horsepower engine and an eight-speed automatic transmission, and acceleration to 100 km / h takes 7.7 seconds.
Geely Xingyue L received three screens at once, including a digital instrument panel, an infotainment system screen, and an additional display for the front passenger. This is the first Geely car to be equipped with a fully automatic parking system. The driver does not need to be behind the wheel – you can park the car using a smartphone or a key.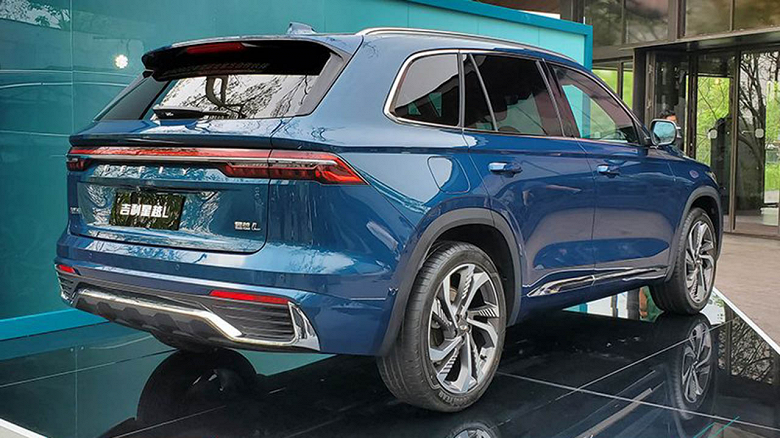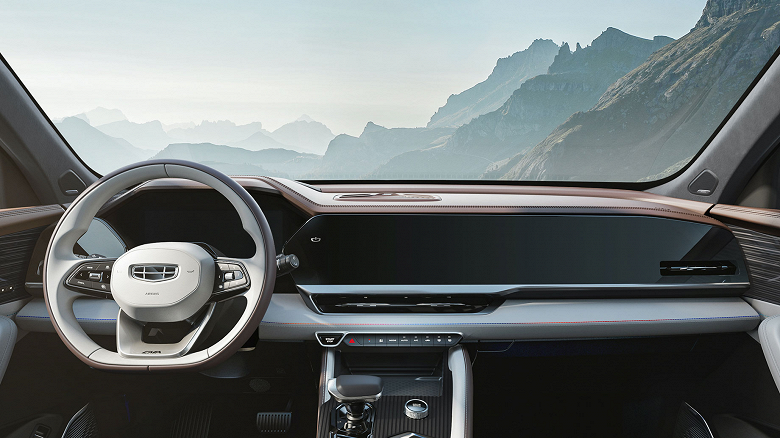 There is also a collision avoidance system, adaptive cruise control and all-round cameras, but at an additional cost.